Uninet White Toner Printers
Toner heat transfer printing gives you the ultimate versatility to customize thousands of items for your customers. With a white toner printer, you can create personalized transfers for shirts and sweatshirts, drinkware, home decor items, and more!
Toner heat transfer offers several advantages over other full-color personalization technologies. The process doesn't require items to have a pre-treatment or special coating, and it allows for the transfer of white on to dark items such as shirts and other garments as well as direct printing to black paper for unique invitations and labels.
It's easy to add a heat transfer printer to your business, and our team of experts is here to guide you every step of the way, from our complimentary remote-setup and installation help to tips and tricks to get the most out of your printer.
HEAT TRANSFER

TONER, PAPER & SUPPLIES
SHOP

HEAT TRANSFER PRODUCTS
SHOP

TRENDING HEAT TRANSFER PRODUCTS
GETTING STARTED WITH


TONER HEAT TRANSFER
Heat transfer printing is a great way to decorate and customize an endless array of products. From shirts to drinkware to sign and home decor, you'll be able to personalize almost anything for your customers. The best part of heat transfer printing is that it's easy to get started! All you need is a heat transfer printer, heat transfer paper, and a heat press, and you're ready to start growing your business. And you're only a phone call, email, or chat away from one of our heat transfer experts who can help answer any questions you have.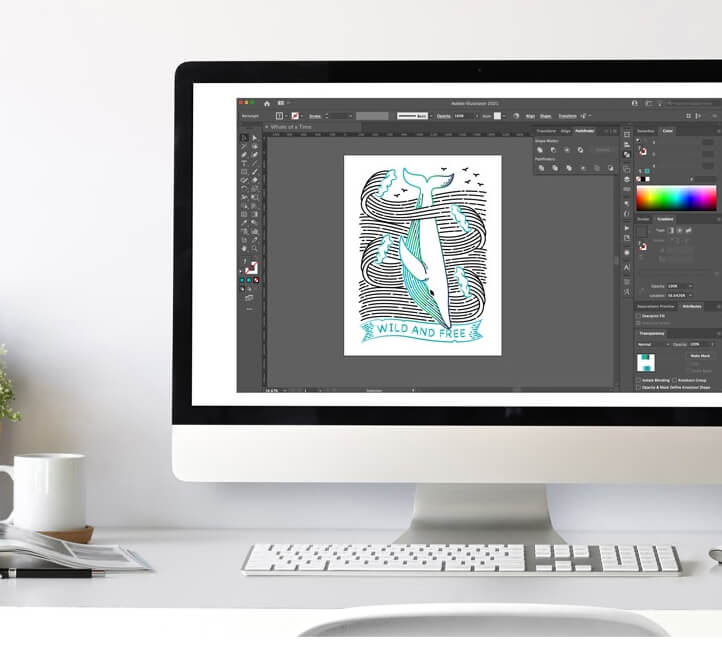 DESIGN
UniNet Heat Transfer printers use white toner, which means you'll be able to transfer to dark objects with ease. You'll never have to compromise on color choices again.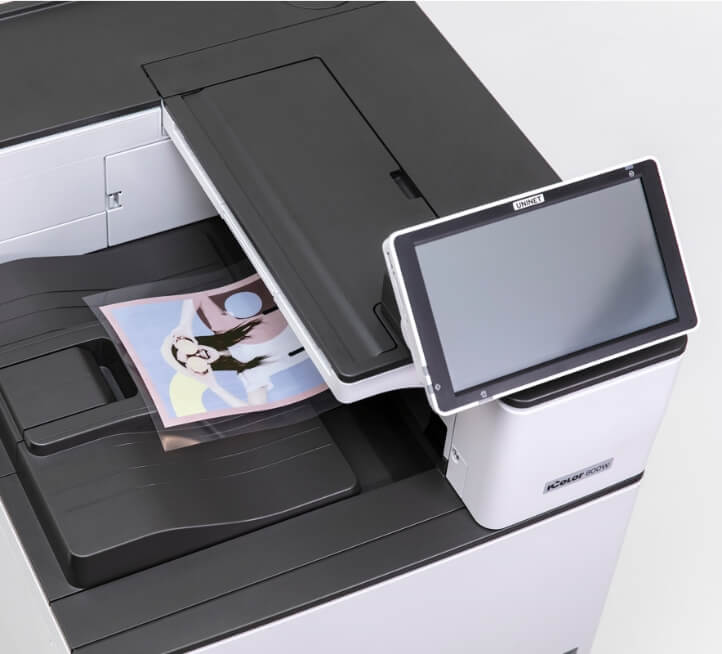 PRINT
Using the UniNet software when printing ensures you'll get the absolute best color representation on your transfers. The JPPlus team will help you with installing and setting up your RIP software, and they'll have you up and printing in no time!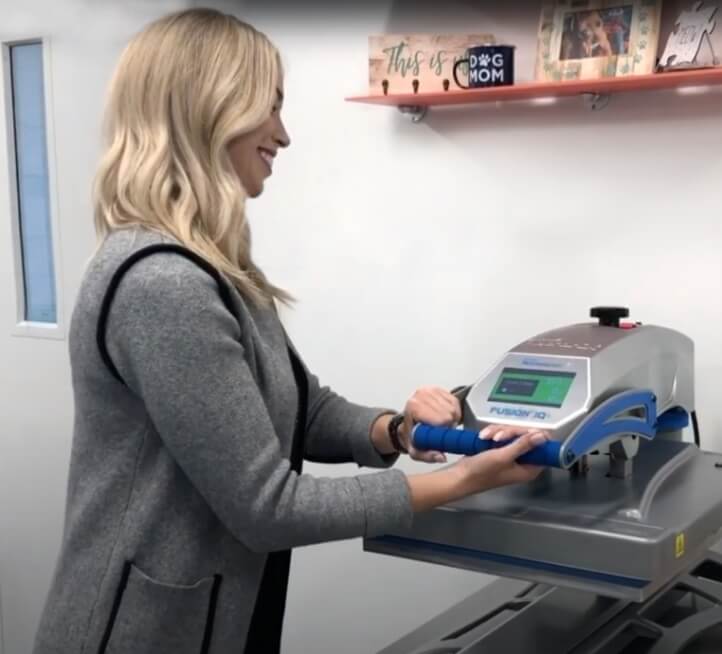 PRESS
You can transfer to almost any item you can fit inside your heat press. Don't have a heat press? JPPlus has several models to choose from, and we'll make sure you get the right press to maximize your printer's capabilities.
RICH BLACK TONER PRINTING
With a precise mixture of cyan, magenta and yellow toners, UNINET heat transfer printers create a deep composite black that stands out on light backgrounds and makes surrounding colors pop! Rich, composite black means your images will have the same vibrant transfers print after print.
BRIGHT WHITE TONER PRINTING
Never compromise on a design again with the bright white toner featured in UNINET heat transfer printers! Use white toner on a dark shirt as a background (underprinting) to make a design really stand out, or print white on the top layer of a transfer (overprinting) when white is on top of a design or an image needs to be mirrored before transferring. Either way, you'll be able to deliver the exact image your customers want with white toner heat transfer printing.
TONER HEAT TRANSFER

VIDEOS
Essentials Products for your new Heat Transfer Printer
Essential Products for Personalizing Apparel with Heat Transfer Printing
Essential Products for Personalizing Drinkware with Heat Transfer Printing
TONER HEAT TRANSFER

RESOURCES

Our team of experts has years of experience and are ready to help you every step of the way. From installation to production, we make sure you get the most out of your heat transfer experience. Our friendly service team provides free, expert installation guidance and helps make suggestions as to the right materials and supplies to give you the best results possible!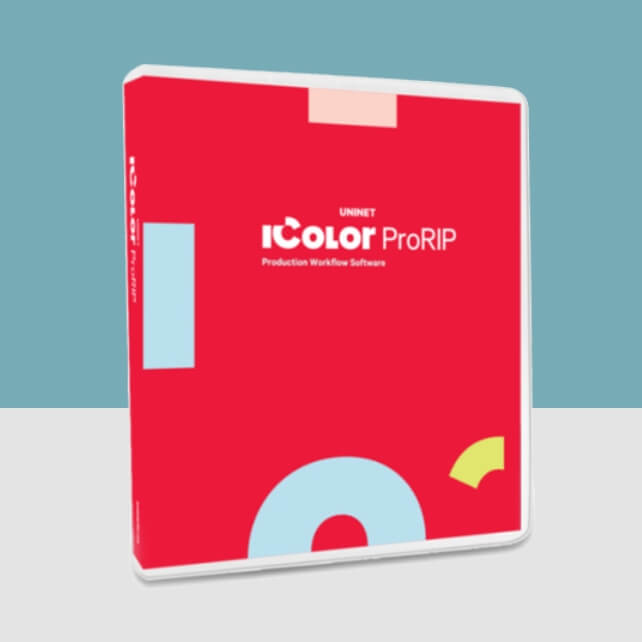 iColor Software
Maximize your white toner usage and speed up your printing with RIP software designed for heat transfer printers. RIP software allows you to create custom color profiles, rasterize images for a softer hand feel on garments, and ensures you're getting accurate color representations in your transfers.
SHOP NOW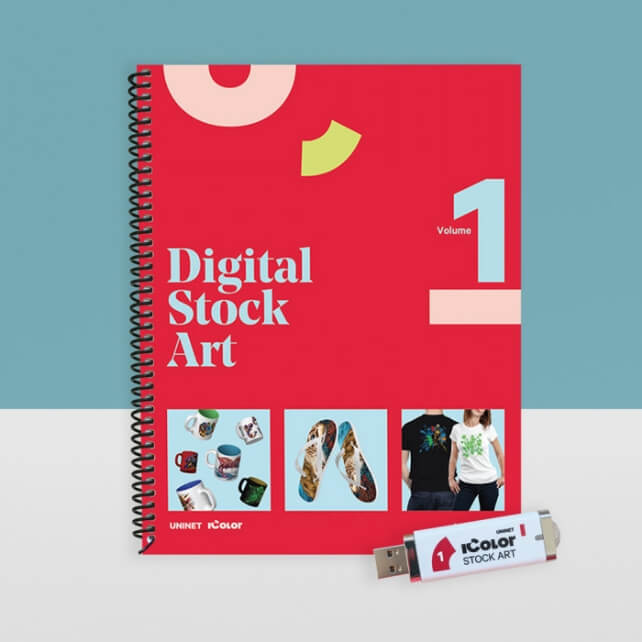 iColor Digital Stock Art
Don't waste time hunting around the internet for an image that might work the design your creating! The IColor Digital Stock Art Book is filled with full-color, royalty-free images designed to work with heat transfer printing. Files are compatible with most graphic design software, including Adobe Illustrator, Adobe Photoshop, Corel Draw, and Corel PhotoPaint.
SHOP NOW