Heat Presses
Whether you're doing sublimation, toner heat transfer, or vinyl, you'll want a quality heat press to ensure your projects come out looking their best.
There are several styles of heat presses to choose from, including swing away, clamshell, auto press, and heat presses for specialty products like drinkware, hats, and garments. Heat presses are available in a wide range of platen sizes to fit virtually any project, from small 8" x 10" hobby heat presses to 44" x 64" maxi presses.
When choosing a heat press, you'll want to make sure you get a press that can handle the projects you want to create and fit in your available space. Selecting the right press for you and your business can lead to fewer press errors and make your production output more efficient.
Johnson Plastics Plus offers a wide range of heat presses to fit any shop and budget, with financing options available. If you're unsure about what press is right for you, our team of equipment specialists can help make sure you get a press that will fit your needs now and in the future.
Your transfer is only as good as your heat press…
You could have the perfect, personalized sublimation, heat transfer, or vinyl design for your customer, but if you don't have a good, quality heat press your finished project might not live up to their expectations.

A high-quality heat press will ensure you're getting even temperature and pressure across your entire transfer. The right press will give you transfer results that are consistent and repeatable, saving you time and money from having to redo transfers that were ruined by heat platen cold spots or light pressure zones.

Two of the most popular types of heat presses are swing aways and clamshells. On a swing away press, the top can swing completely away from the bottom part, giving consistent pressure while a clamshell opens up and down, similar to a clamshell.
SHOP HEAT PRESSES
Swing-Away vs Clamshell Press
Which is Right for Your Business?
The two most common types of heat presses on the market are Swing-Away and Clamshell. Each style has its benefits and choosing the right style for your business is an important step in your heat press purchase.
Ramp up your drinkware personalization with a JP700 Drinkware Heat Press!
Designed specifically for a wide range of drinkware, the JP700 will take your drinkware personalization to the next level! The JP700 Drinkware Heat Press comes with four interchangeable heating elements: one for 11oz and 15oz mugs, one for water bottles, one for 11oz latte mugs, and one for 17oz latte mugs. Also available are attachments for 20oz "skinny" tumblers and shot glasses (sold separately).

The JP700 Drinkware Heat Press will give you the ability to customize a wide range of drinkware for sublimation or heat transfer with consistent, reliable results every time. Check out some of the most popular drinkware options below.
BUY NOW
Get Inspired!
See what you can create with sublimation or heat transfer and a high-quality heat press.
With a sublimation or toner heat transfer printer and a quality heat press, you can offer your customers any of the thousands of blanks we offer, and each has been tested to work with your chosen personalization method. From home décor items to drinkware and soft goods like t-shirts and blankets, you'll find something to personalize for every customer and every budget!
SHOP HEAT PRESSES
Heat Press

Resources

Need help deciding what press is right for you? Check out some of our helpful heat press videos downloadable product guides. And if you still have questions, you can contact one of our helpful Customer Service representatives who will make sure you're getting the right heat press for you and your business.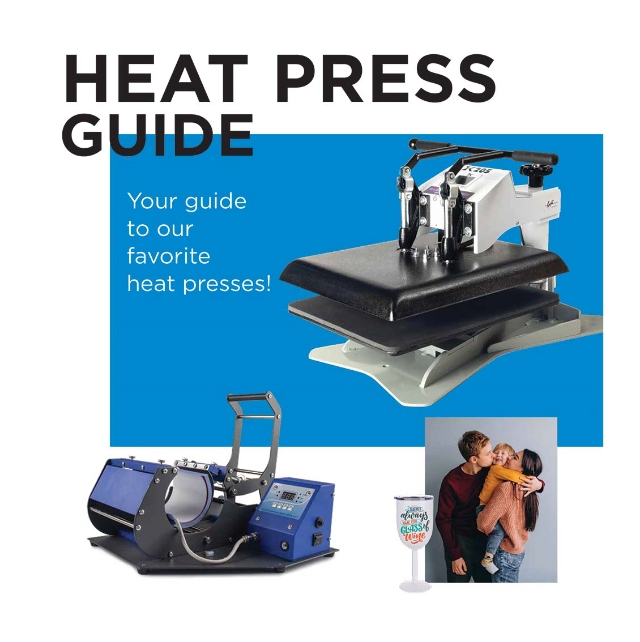 Heat Press
Comparison Guide
The easiest way to compare the different types of heat presses that we offer from swing away, to clamshell to drinkware… you'll be able to compare size, temperature range and more!
DOWNLOAD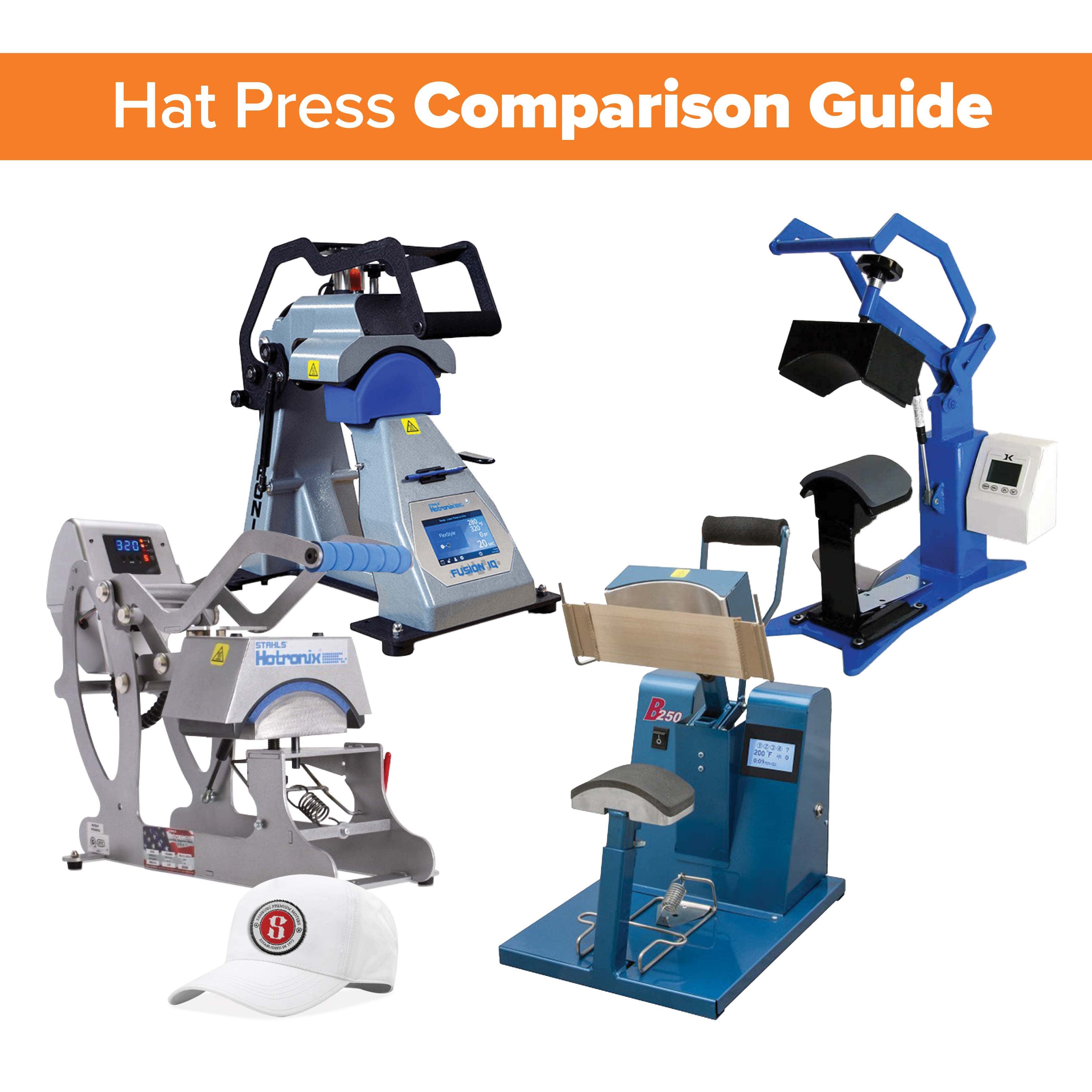 Hat Press
Comparison Guide
Knowing which hat press is best for your company can be difficult, but we make it easy with our one page comparison guide!
DOWNLOAD