Simply Frames & Holders
Our exclusive line of SIMPLY mounting and display solutions are designed to be easy to install and easy on your budget. From desk and wall plates and frames in popular sizes and finishes to contemporary stand-offs and mounting hardware, the SIMPLY line of products are the perfect way to finish off any signage project.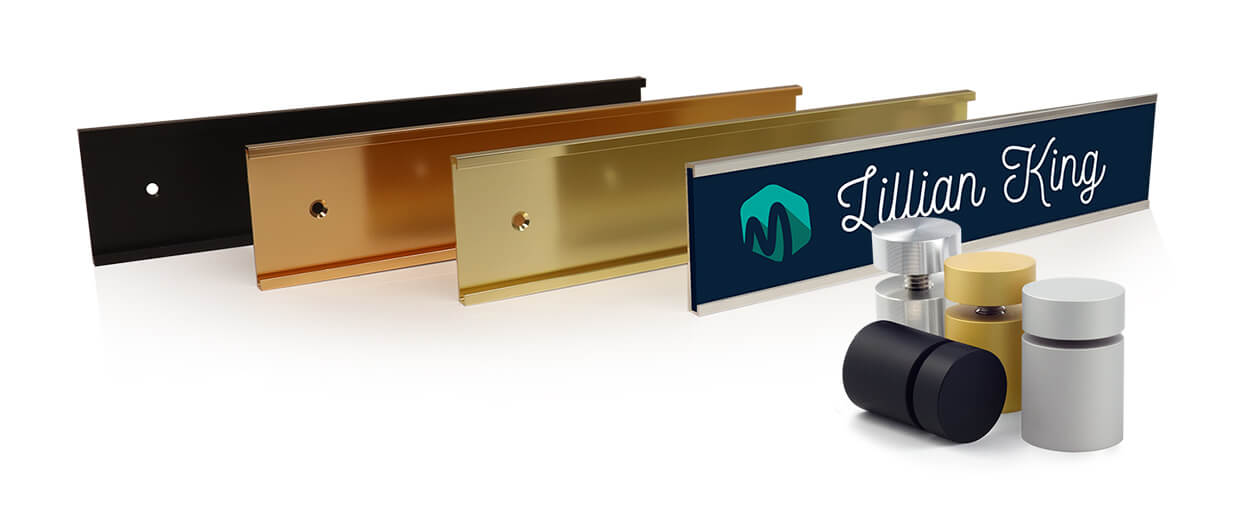 LET US HELP WITH

CUSTOM FRAMES

Our SIMPLY Euro, Premier, and Architect Series frames can be custom designed to meet your specific requirements. Whether you're looking for a replacement frame to match an existing installation or wanting to create and entirely new sign system, we can help you come up with the perfect solution for you and your customer. Simply reach out to one of our friendly sign frame experts and we'll handle the rest!