OKI Heat Transfer
Create beautiful, full-color transfers from the leading name in toner heat transfer printing. With an OKI Heat Transfer printer, you can add thousands of new products to offer your customers, all with full-color, including white. Easily transfer to shirts and other garments, flat items such as wood or plastic sheet, mugs and tumblers, and so much more.
With OKI Heat Transfer printers, you can increase your product offering, increase your productivity, and increase your profits!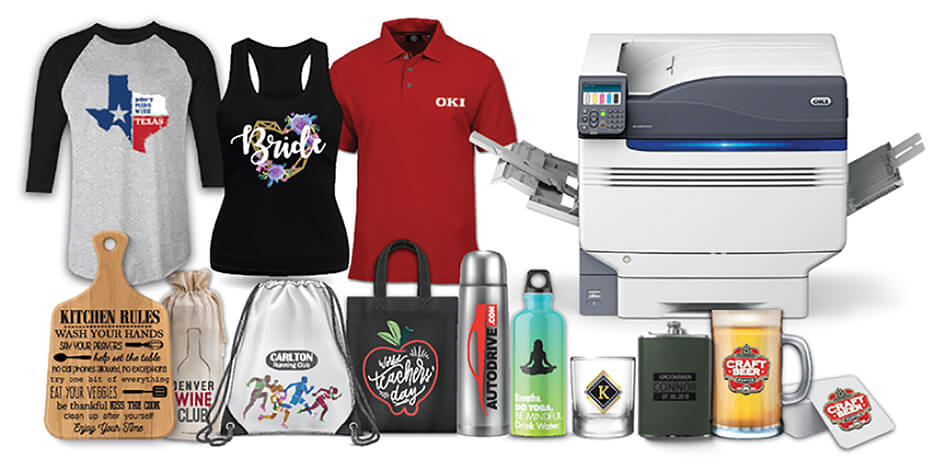 Getting Started


With Heat Transfer
All you need is a printer, transfer paper, and a heat press and you can start making full-color transfers your customers will love.
1
Design
OKI Toner Heat Transfer printers use white toner, which means you'll be able to transfer to dark objects with ease. You'll never have to compromise on color choices again.
2
Print
Using the OKI RIP software when printing ensures you'll get the absolute best color representation on your transfers. The JPPlus team will help you with installing and setting up your RIP software, and they'll have you up and printing in no time!
3
Press
You can transfer to almost any item you can fit inside your heat press. Don't have a heat press? JPPlus has several models to choose from, and we'll make sure you get the right press to maximize your printer's capabilities.
White Toner Printing
OKI Toner Heat Transfer printing features white toner, adding a whole new dimension to your full-color product offering. Printing bright white letters, characters and graphics on dark items will delight your customers and set you apart from the competition.
Hello True Black
While traditional toner heat transfer printing uses a mixture of the C, M, and Y toners to create a composite black, the OKI 8432WT Toner Heat Transfer printer now features the ability to swap in a black toner cartridge for deep, true black color on light substrates.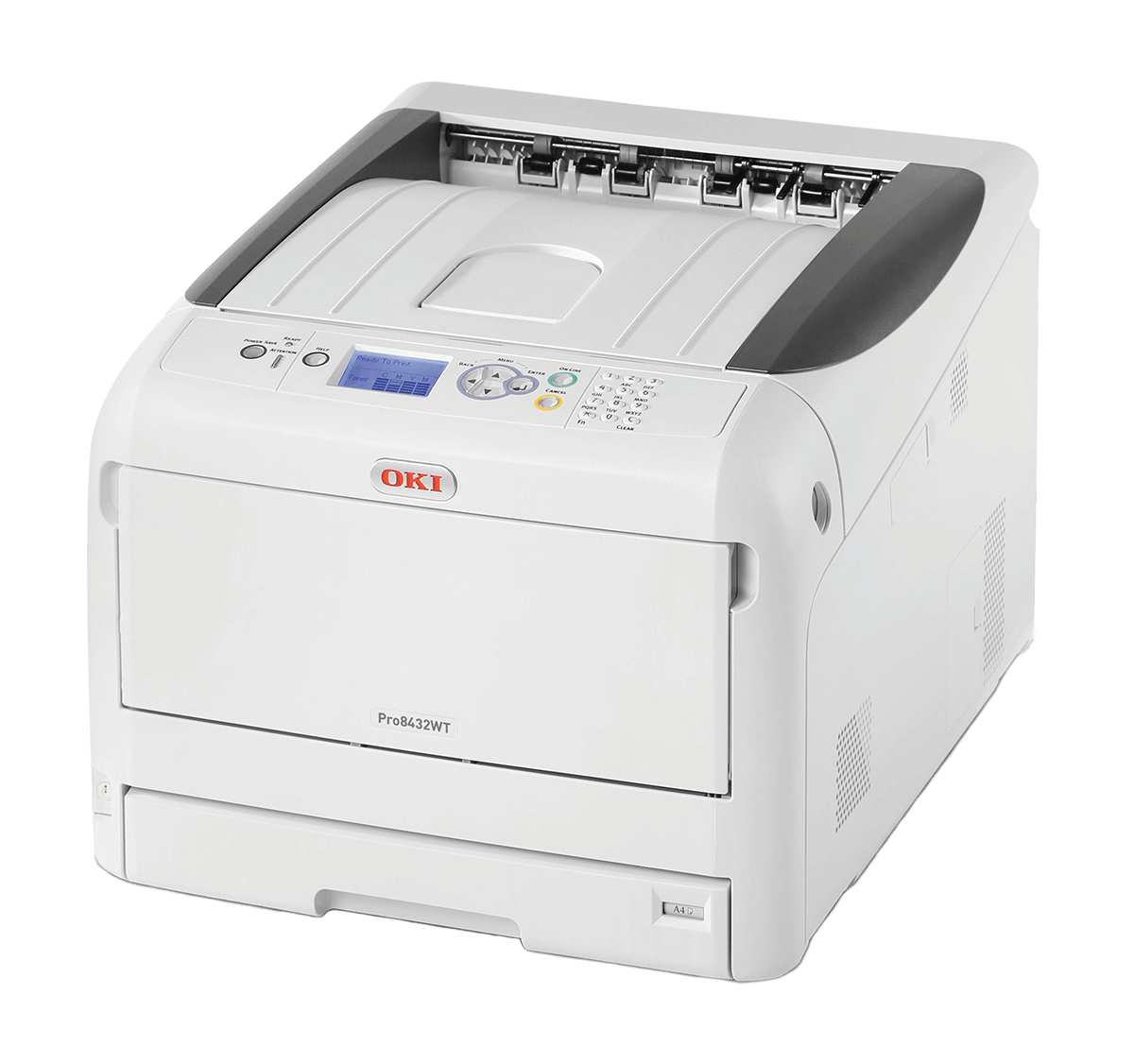 OKI PRO8432WT
The Do-It-All workhorse produces vibrant, cost-efficient color heat transfers. This compact printer features white toner technology with solid opacity plus CMY and White or Black toner.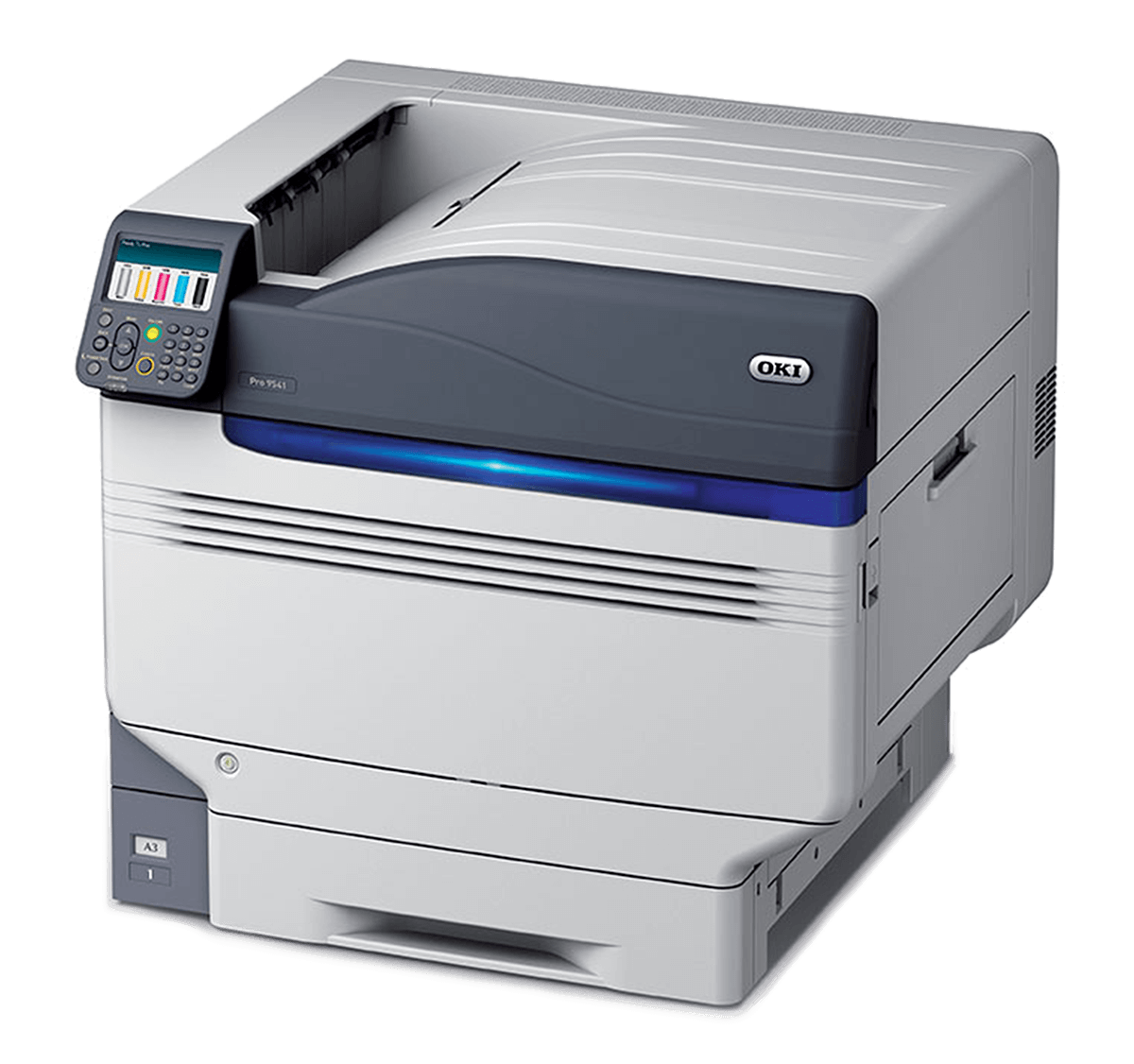 OKI PRO9541WT
The world's first-ever 13" x 19" toner heat transfer printer delivers true black with CMYKW printing. Save time and money by printing multiple transfers on one sheet of paper, or print oversized graphics for textiles and signage.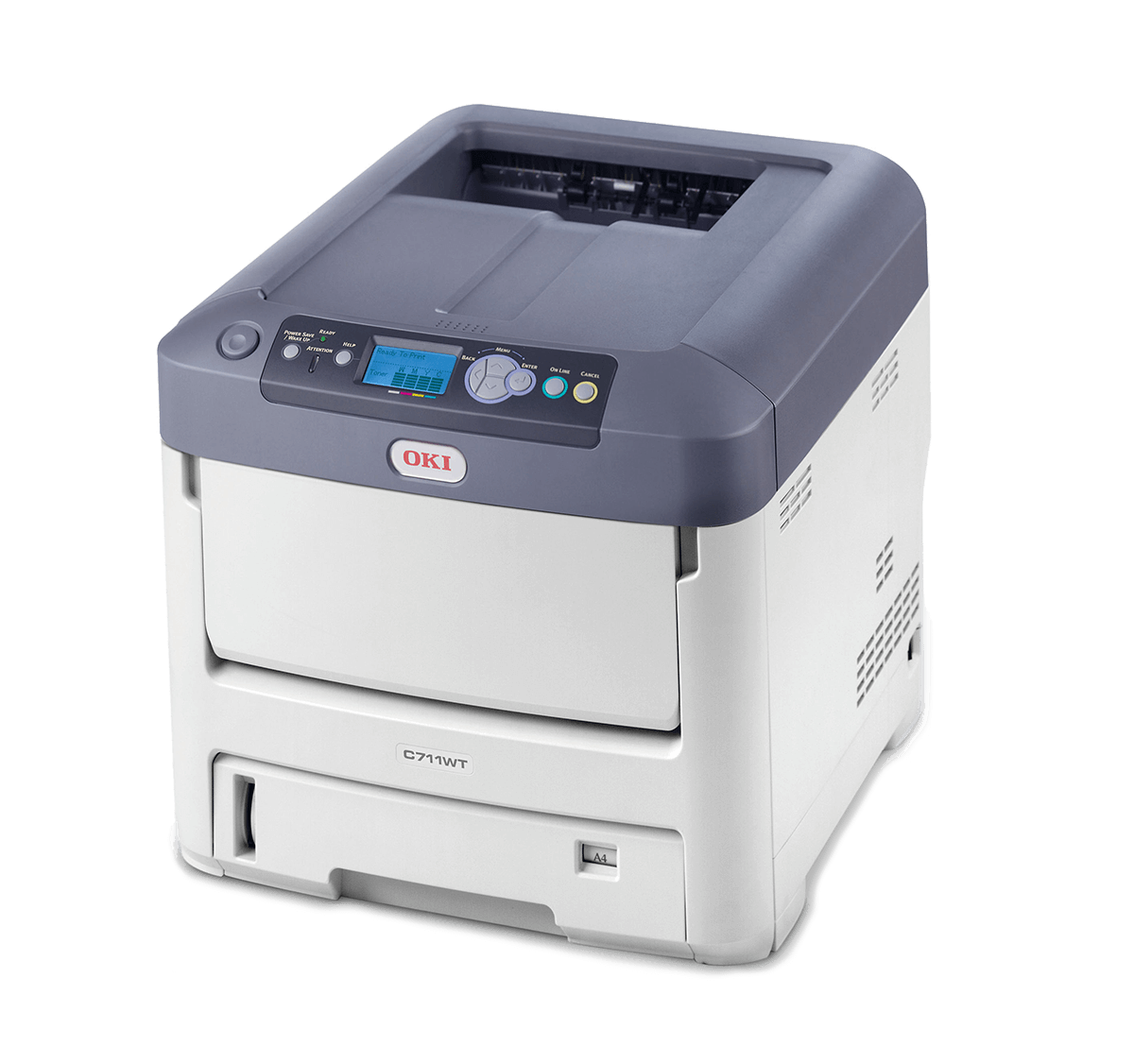 OKI C711WT
Create vibrant CMYW color on transfer media up to 8.5" x 14". Expand your product offering quickly and easily and replace slow, error-prone screen and inkjet printing.