Fabrication Files for COVID-19 Projects
Our world has changed in what seems like a blink of an eye. Many of you have transitioned from making custom mugs, trophies, and décor items to fabricating face masks, protective shields, and COVID-19 related signage…all within a month's time.
We've had to make some changes, too. We've worked with Rowmark to offer a clear, thin acrylic that can be used for customer-facing sneeze guards and barriers; we're offering pre-fabricated COVID-19 signage that you can get directly from us and sell to your customers; and we've created a page on our website to help you quickly find most requested products related to COVID-19.
We also want to share with you some of the fabrication files we've created or collected so that you can help in your communities. Below you'll find PDF fabrication files for all of our COVID-19 signs, files for medical mask hooks, and files for face shields.
Medical/Face Mask Hooks

These hooks are fabricated from thin gauge material such as Rowmark Lucent to help relieve stress on the ears and provide a tighter or more customized fit for face masks. These are great for medical professionals and first responders.

Mask Hooks Style A
Mask Hooks Style B
Mask Hooks Style C
Mask Hooks Style D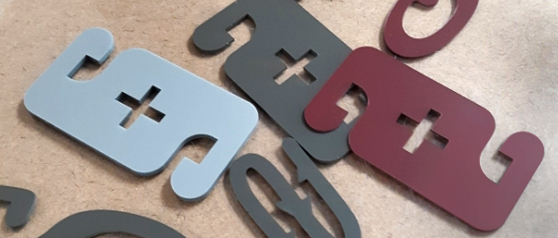 Face Shields

Face shields have been in high demand by medical professionals and first responders. Rowmark has created a flexible, clear acrylic in .020" and .030" thickness that is ideal for these applications. The fabrication files below make both a face shield and adjustable headband. The "large" face shield can be fabricated on a standard laser, while the "small" face shield can be made on either a standard laser or "hobby" sized counter top laser.

Face Shield (Large)
Face Shield (Small)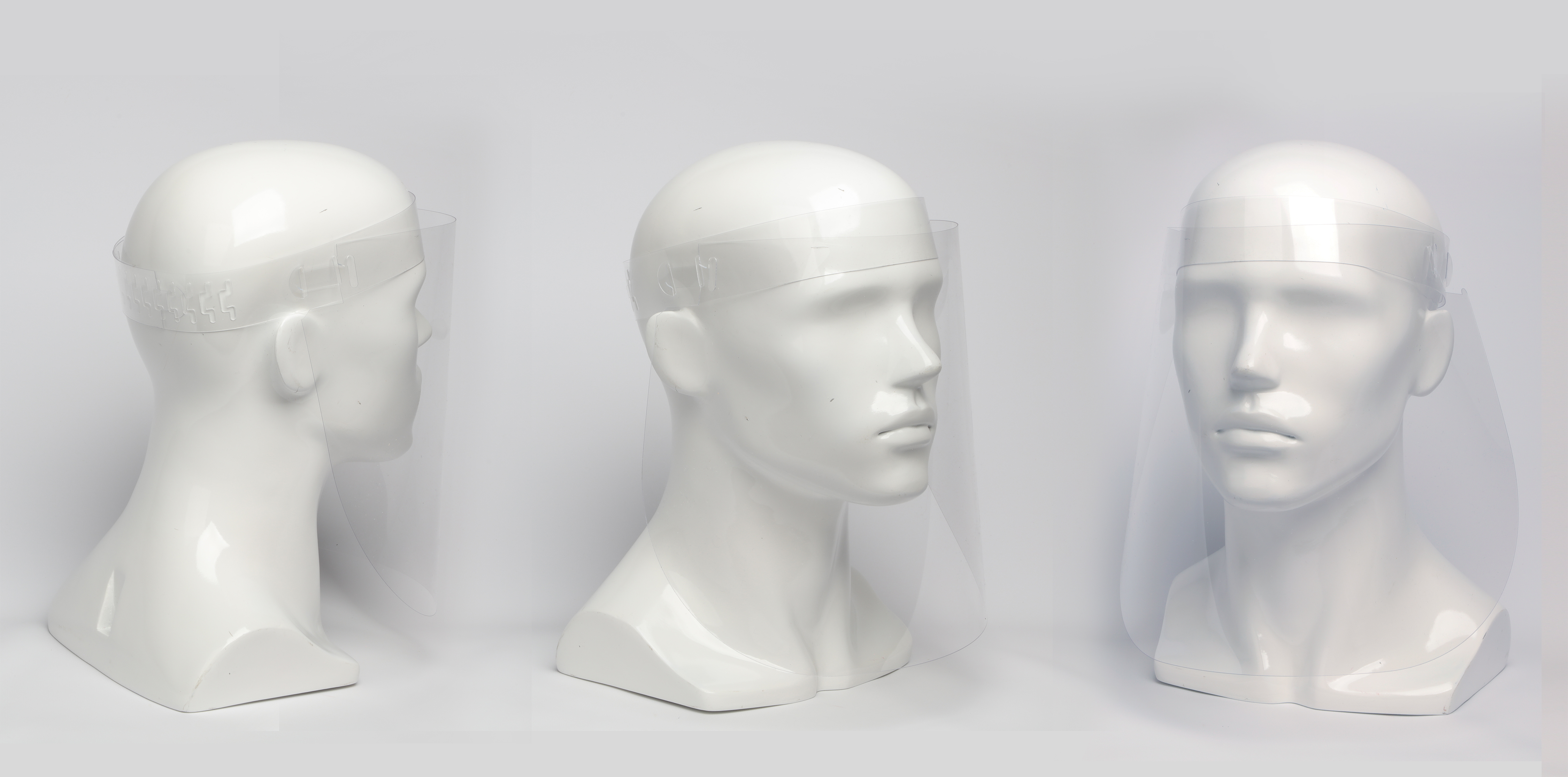 COVID-19 Signs

The signs below are designs that we are offering as part of our COVID-19 pre-fabricated signs. These sign files can be made by laser or rotary engraving, UV-LED printing, heat transfer, or sublimation.

Please Wipe Down Work Area
Stay Six Feet Away
Restricted Area
Wash Hands
Did You Wash?
No Entry Without Face Mask
Not Accepting Visitors
Prevent The Spread Of Germs
Notice: Wash With Disinfectant Soap
Practice Social Distancing
Please Use Hand Sanitizer
Keep Kitchen Tidy
Wash Hands Before Returning To Work
Wash Hands Before Leaving
Wash Hands Steps (Style A)
Wash Hands Steps (Style B)