New Menu, New Filtering, New Resources... Oh My!
JPPlus is dedicated to making your experience the best possible on our website. We constantly get great feedback from our customers on ways we can improve the site and make it easier to find products and use our site. Today we're happy and excited to announce the biggest changes to the site since it re-launched as Johnson Plastics Plus in March of 2017.
New Look and New Feel
Immediately upon visiting JPPlus with the recent updates, you will see a new, cleaner page design and layout. The page now fills more of your browser window and the navigation icons have been refreshed to help you find what is most important to you.

Additionally, the homepage is now less cluttered and gives better visibility into other areas of our website...goodbye clutter!

New Menu and Menu Structure
Our team has solicited feedback and spent many hours finding the best way to help you navigate our site and find products that are important to your application. Our old menu, while usable, made it difficult for customers to find materials and items specific to your application, and it was even harder to explore and find new products to use.

The new menu structure gives you more opportunity for exploration and clearly identifies what products are best suited for each fabrication method and application. Products that are applicable to multiple technologies are located under each respective technology.

New Category Page and Filtering
We launched our "Real Time Search" late last year, which greatly increased the visibility and speed of our search results. We have implemented a new category layout that makes search and browsing our site even faster and product filtering easier. Did you know that we carry sublimation starter packs or sublimatable ties?
Take a few moments and give the filtering a try! Not only is it as fast as our real-time search, but it also gives you great flexibility in finding the exact product you need. You can quickly select the exact variation and attribute of the product you're looking for. Gone are the days of slow, inefficient browsing and filtering!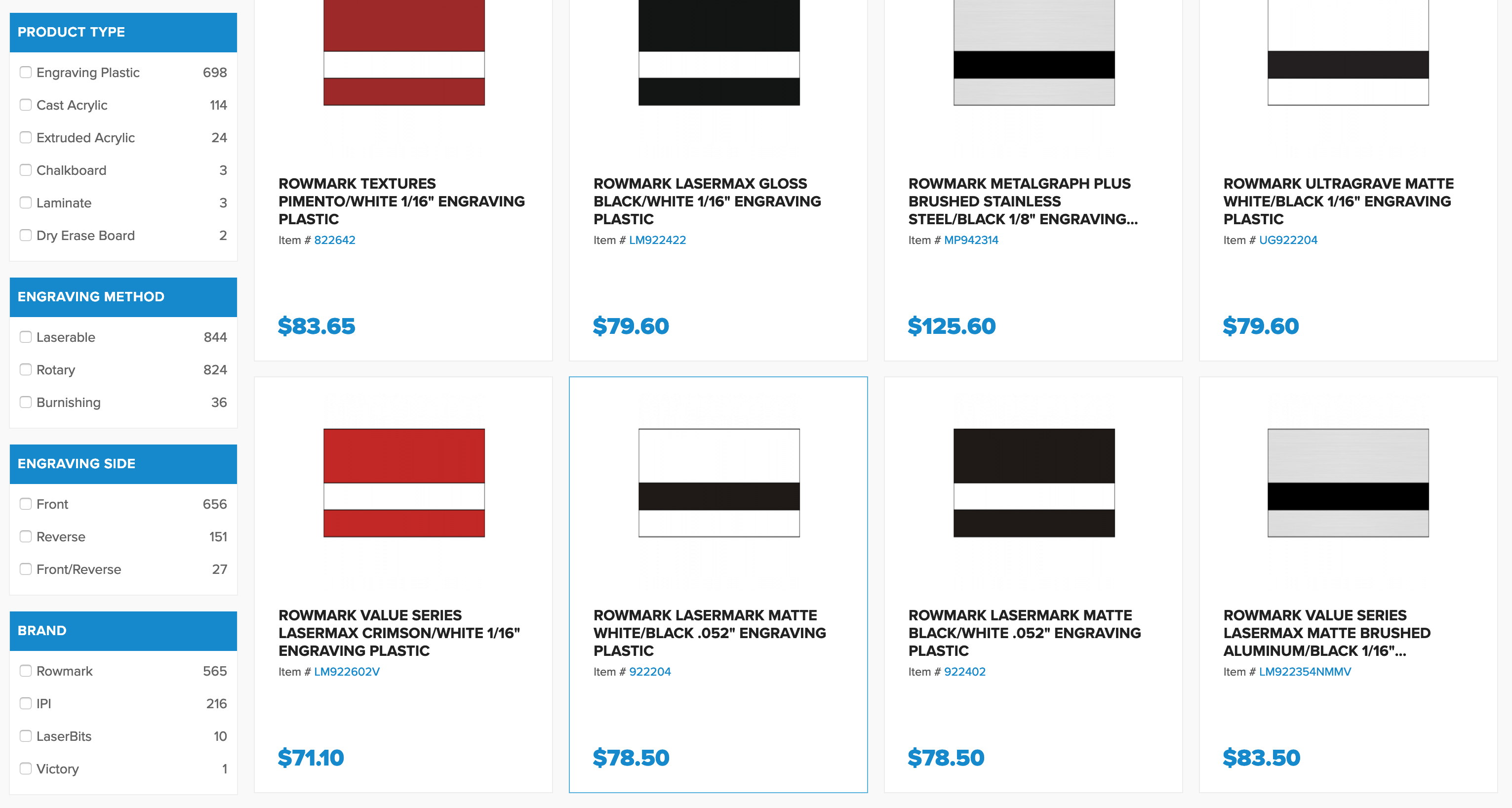 Resources and More!
Last, but certainly not least, is the addition of our new Resource Center. This section is geared toward consolidating all of our tutorials, templates, FAQ's, and other resources in an easy to digest format into a single location on our site. We plan to continue to add tutorials and additional resources to this section all in an effort to make things easier for you and your business.
If you have additional information or ideas to add to the Resource Center, please do not hesitate to contact us and let us know!
Bug Fixes and More
Along with all of the new added features there over a dozen other bug fixes. We've done a lot of work around making our site experience faster and have dramatically increased site speed. A small list of the other fixes include...
New footer
Styling fixes and updates
Form validation fixes
Updated feature pages
Compatibility fixes for older versions of Internet Explorer
Product image preview updates
PointsPlus multiplier indicators
VCP profile completeness calculation fixes
Improved mobile experience
Thanks for being a JPPlus customer, we look forward to providing you with many more updates to help make your experience even better!