Getting The Colors You Want
When it comes to color and color combinations, finding just the right engravable material for project can be a daunting task. Whether it's a customer who needs exact color matching or a specific color combinations, getting the colors right is just as important as what you engrave on the sign.
Here are three ways we can help you get the right colors for your next project and make sure your customer keeps coming back for more.
Option #1: Choose from thousands of color combinations and products
With more than 1,500 engravable sheet products to choose from, the odds are good that JPPlus has a color or color combination you're looking for. Rowmark's LaserMax product line alone has 78(!) different color combinations in its standard product line. This makes it easy for you to get an in-stock two-ply engravable plastic that will work with almost any project.
In addition to the Rowmark family of products, JPPlus also carries plastic engraving stock from IPI and a wide range of metal and wood product. If you're looking to fit signage into an existing color scheme and don't need an exact Pantone match, there's a good chance JPPlus has a product that will work with your application.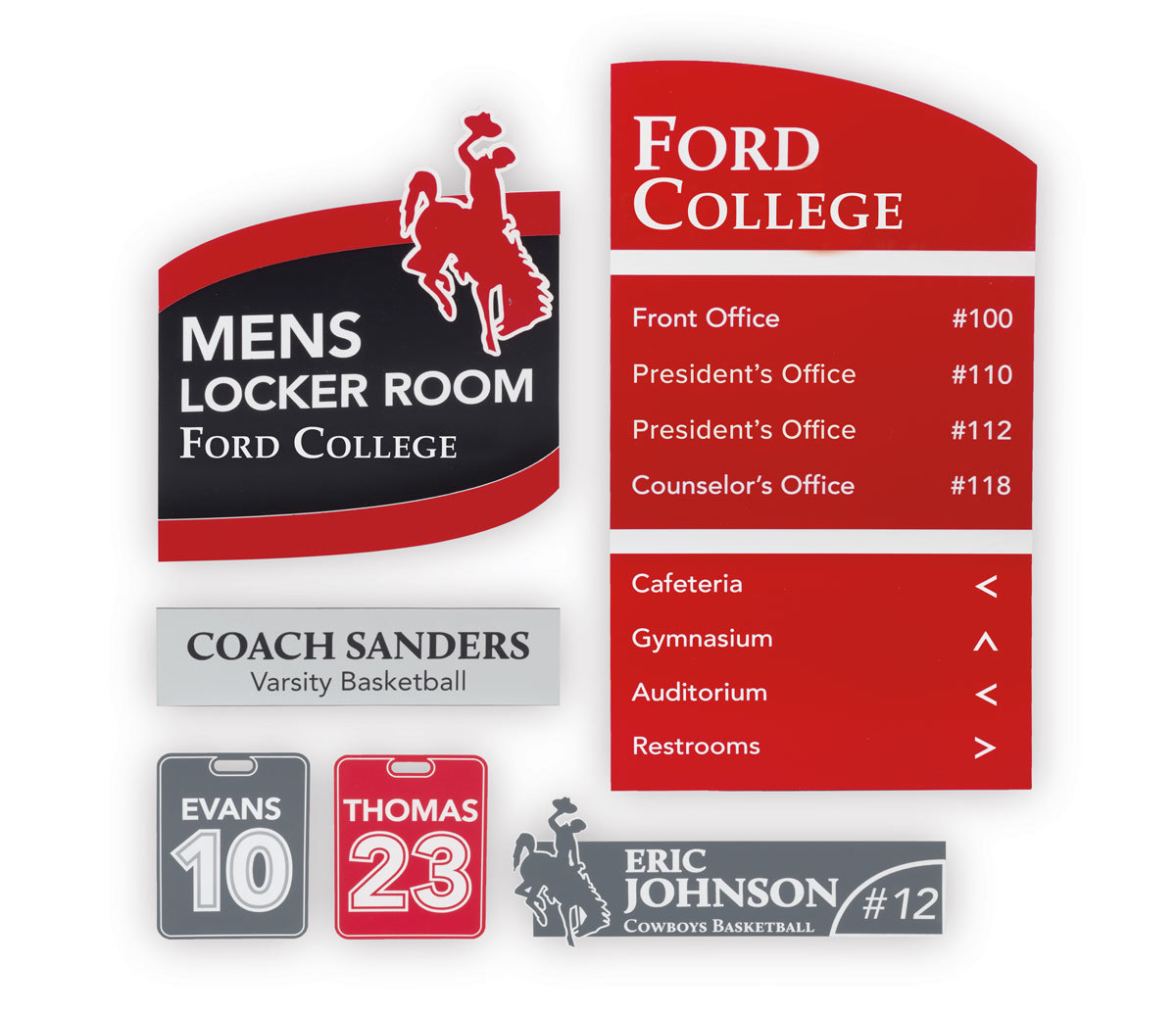 Option #2: Bring your own custom paint colors
With reverse engravable products, you can use your own latex based paints to create custom back-fill colors. Any paint store will be able to match your specific Pantone colors to use in your sign.
Reverse engravable products such Rowmark's LaserMax Reverse Light Blockers are specially engineered to give you optimal results when back-fill painting. If you've never done a back-fill sign, the video below courtesy of Rowmark will show you just how easy the process is.
Option #3: Ask us to help!
Did you know that Rowmark can take existing cap (top layer) and core (bottom layer) colors and make a custom combination of sheet plastic? Depending on the product line, their minimums can run as low as two sheets. It's a great way to get a custom color combination with just the right amount of material to complete your job.
If you'd like more information on a custom color combination or to get a quote on a custom order, reach out to us at service@jpplus.com.