Starting today, the "search" feature on our website at jpplus.com just got a lot easier AND a whole lot faster!
We've been working for the past several months to make some major improvements to the search function of our website. We know that time is money, and searching our website just wasn't as fast and accurate as we wanted it to be. So our web development team set out to completely revamp our search functionality and speed, and we think you're going to be very impressed with the results!
Search results appear IN REAL TIME as you're typing. This "instant search" will help you get to the exact products you're looking for much quicker than before.
Results are displayed in a cleaner, grid-like pattern as you type. You'll see more results, and those results will be narrowed down as you add more to your search query.
You'll see related categories, pages and search terms located to the right of the search results grid. This is particularly handy if you're not exactly sure what you're looking for.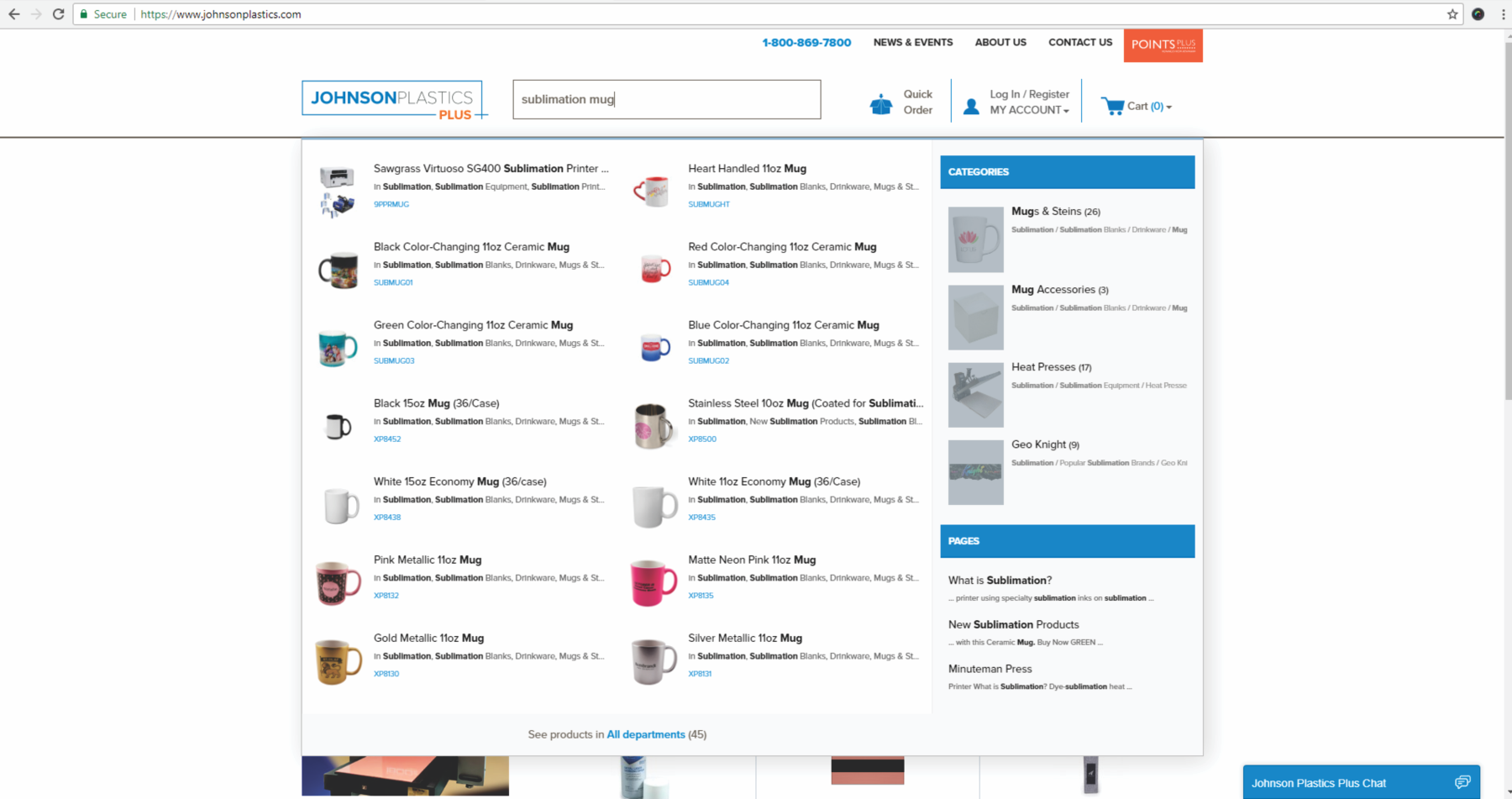 Don't just take our word for it…go to the search bar on our homepage and see for yourself. We're convinced it's the fastest, most comprehensive web search tool in the industry, and we think it'll save you a ton of time while shopping at jpplus.com.