How to Sublimate Skinny Tumblers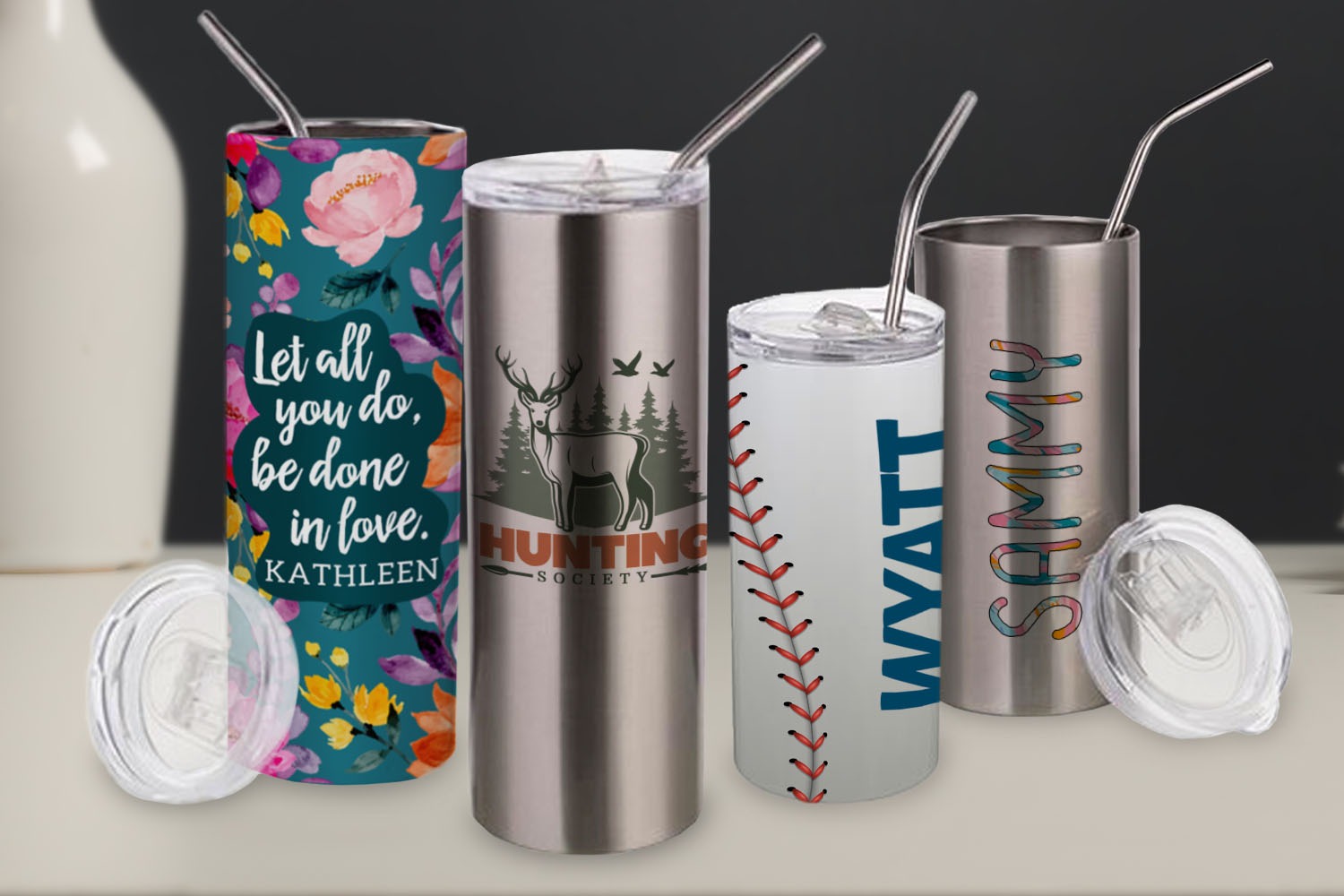 Drinkware is one of our hottest items, and at the very top of the list is our Skinny Stainless Steel tumblers. Personalizing drinkware can be a bit intimidating, especially if you want to do a full wrap around design.
We've made sublimating our drinkware SUPER EASY with helpful FREE resources to take the guess work out of what supplies and tools you need!
You will need the following to complete this project:
Watch a full demonstration below to show you step by step you can create beautiful fill color drinkware with all the supplies and resources Johnson Plastics Plus has to offer.
Don't forget to download our FREE artwork files to make your own tumbler, as well as our FREE shrink sleeve chart to make the process even easier.