Get Inspired: Heat Transfer Wood Round with Name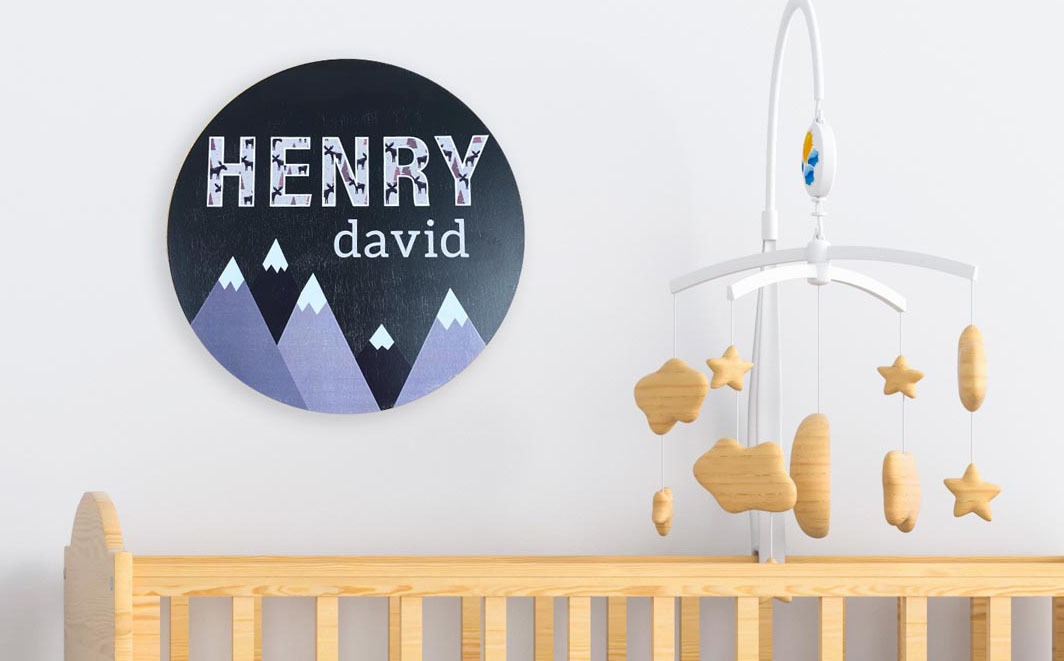 Heat Transfer is becoming an increasingly popular way to make custom personalized apparel. But did you know that there's so much more you can do with your heat transfer printer? Here's a great way to maximize your investment and create customized signs everyone will love.
With a wide range of different transfer paper types available, toner heat transfer allows you to customize pretty much anything. Choosing the right paper and settings is key to getting the best results possible.
If you're already doing heat transfer on garments, you don't need to add much more in the way of supplies to expand your business into hard surface items like this fun sign! Signs with names are a piece your customer's will cherish for many years to come. They also make for a great prop to have during a newborn shoot that can turn into a bedroom wall décor sign.
Rowmark's ColorShop Woods sheet material gives you the ability to create unique, colorful custom projects. When transferring wood, you'll want to ensure you are either using the iColor Wood and Leather Paper OR the iColor Premium paper.
For this Get Inspired project, we: