Get Inspired! Tic Tac Toe
Growing Your Brand, Helping Your Community
"Wait…I thought this blog post was about that cool looking Tic Tac Toe board? Why are you talking about my brand and helping my community?"
If you're here, you're probably asking yourself that very question. And if you're here for the Tic Tac Toe board, there's a link at the bottom of this blog that will give you the fabrication files. This isn't intended to be a "bait and switch." Feel free to jump down there now…I promise, I won't hold it against you.
If you're still reading…great! Now we can talk about how you can take a simple concept like this Tic Tac Toe board and use it to grow your brand and help your community at the same time.
Oh, and we're going to help you do it.
Giving for the Greater Good
In every community, there are countless worthy non-profit groups and organizations that run on paper-thin budgets. Those groups are always looking for items to use in their facilities or to use for fundraising auctions or giveaways. I'm sure you've been asked to donate your time, talents or products at some point.
This Tic Tac Toe board is a perfect item for you to give away to youth groups, hospitals, church groups…you name it. It's compact, portable, kid-friendly, and can be made with a wide variety of materials. Plus, by putting your logo on it and offering it to organizations free of charge, it's a great way for you to build goodwill and brand awareness in your community.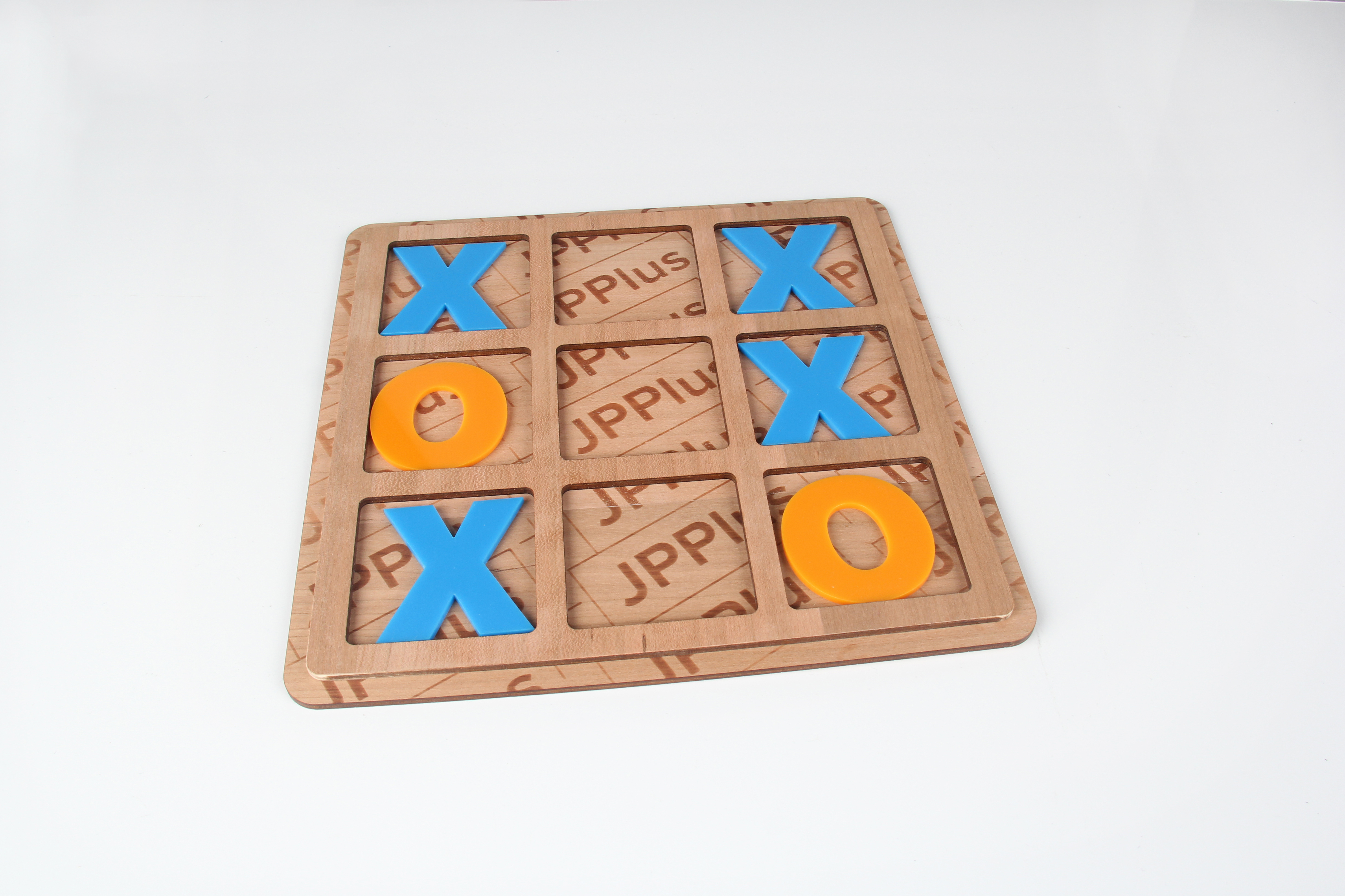 How JPPlus Can Help
So here's what we're going to do to help. Below you'll find a button to enter into a drawing to win a kit with all the materials you'll need to make a Tic Tac Toe board. Each month, through April 30, 2020, we'll randomly choose FIVE entries to receive a free kit so you can make the game and give it away to a worthy group or organization of your choice. The kits will include various 1/8" thick wood and sheet materials.
Should you be selected to receive the kit, we'd ask you to do two things:
Let us know who you're donating the board to either via Facebook message or email
Send us a picture of your finished Tic Tac Toe board
Enter the JPPlus Tic Tac Toe materials giveaway below: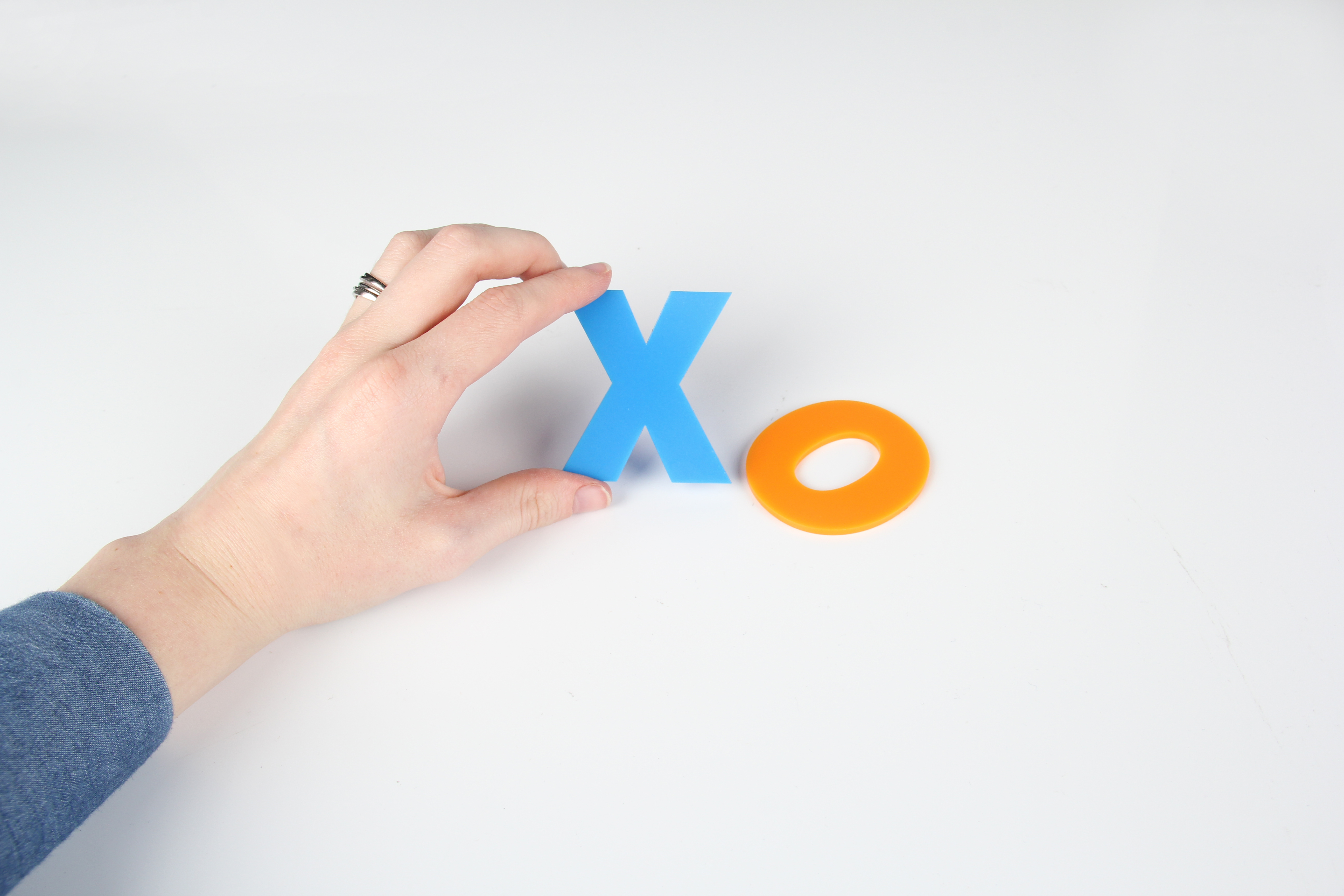 How It Was Made
The board and pieces were made from 1/8" thick wood and laserable acrylic. When creating the board with the fabrication files below, any 1/8" thick material will work.
Here is a list of some of the items referenced in this blog:
Conclusion
Giving of your time and talents to a charitable organization or group not only makes you feel good, but can help better your community. Please use the free fabrication file to make a board and donate it to a worthy cause.
Click below to get a FREE copy of the fabrication files for this project: