Personalized Fun on the Go!
We've all seen these fun little table-top games at our favorite country breakfast place. The concept is simple: jump the pegs over one another, removing the one that was jumped, until only one is left. It sounds easy, but if you've played it before you know it's a challenge getting to just that single peg left.
The great part about this game is that's is really easy to learn and fun for both kids and adults. And the even better part is that you can make a personalized version of this game that's perfect for in the home and on the go!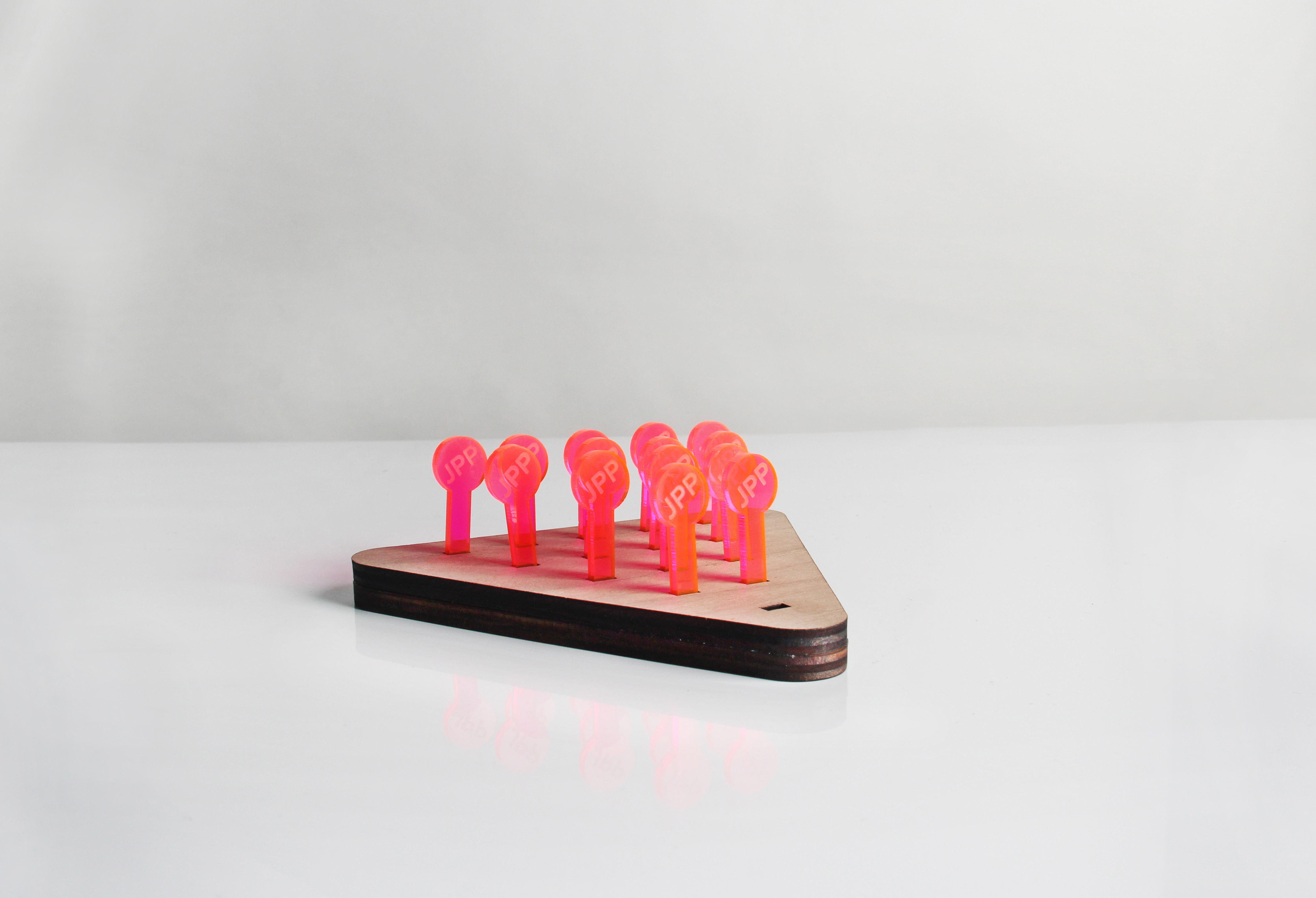 Make Your Own Fun
Recreating table top games like this one takes just a little bit of planning, but can be a big money maker for your shop or online store. Once you've laid out a fabrication template, it comes down to adding the personalization via laser or rotary engraving, toner heat transfer printing, or UV-LED printing.
In our example, we've lasered our company initials on to the top of the pegs. That could easily be a child's initials, small company logo, or a set of emojis! You could also decorate the face of the game for extra personalization.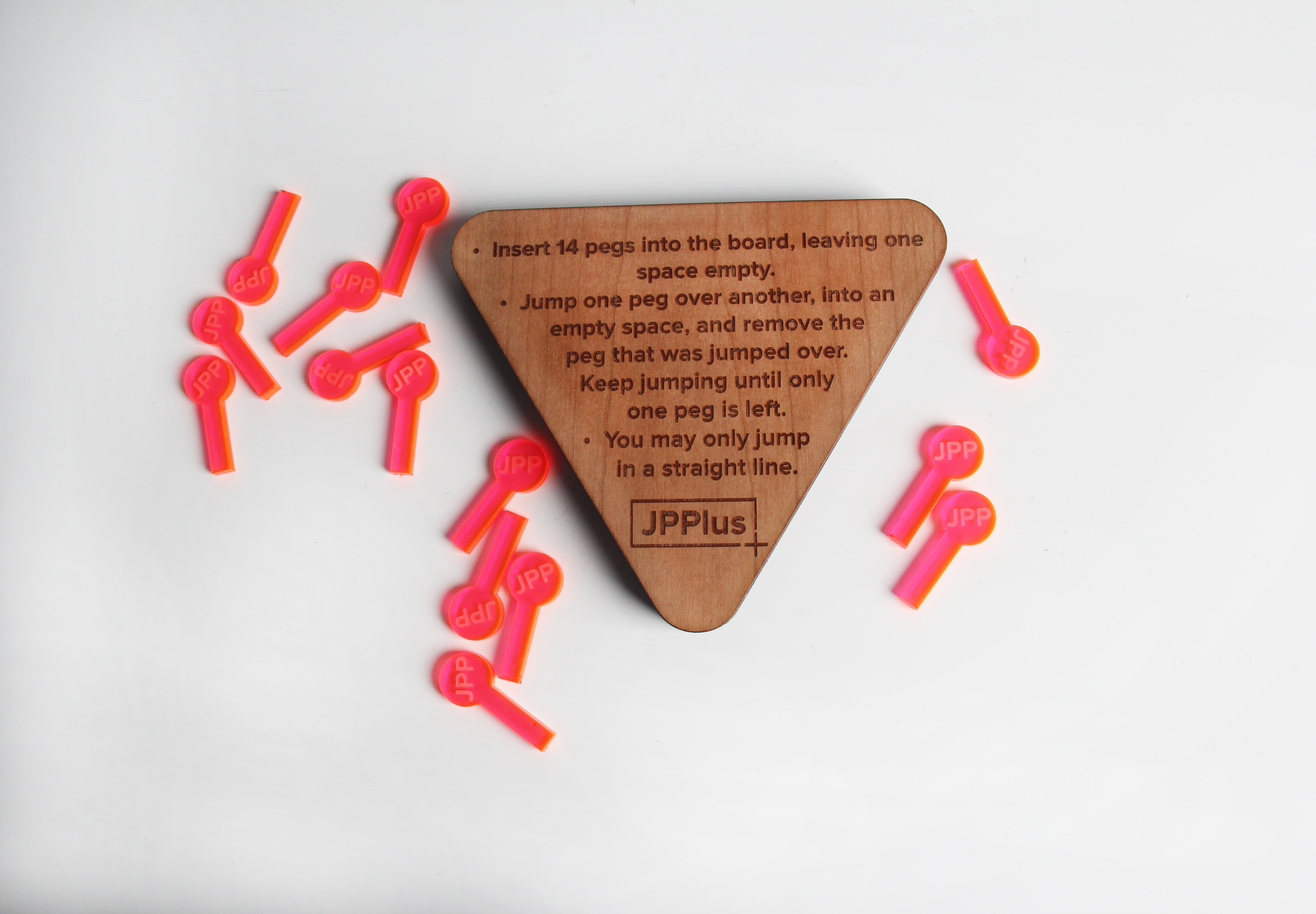 How It Was Made
One of the great things about small games like this one is that you could make this from scrap material you have in your shop and maximize your sheet product yield. For our project, we used a layered wood base with acrylic pegs. The type of material you use in this project is up to you. What matters is the gauge (thickness) of the material and cuts to make sure the parts fit together as they should.
Here is a complete list of the materials used in this project:
Conclusion
Sometimes having fun can also lead to a great opportunity to add new products to your shop or online store. Inspiration can come from any number of places...taking a walk outside, visiting a new destination, or even sitting at the table waiting for your breakfast! No matter where your inspiration comes from, take a second and think about how it might fit with what you're creating with your equipment. You may be surprised as to where that inspiration takes you.
Click below to get a FREE copy of the fabrication files for this project: