Get Inspired! Saddle Collection
Creating a Customization Package
When a customer comes in to your shop and wants to get a personalized item, it's easy just to point them to the available options, add a name or initials, and be done. It's a transaction…they wanted a personalized item, and you provided it for them. Both you and your customer come out of the transaction making an even exchange.
As a businessperson, you know that the cost to attract new customers is high. One of the easiest ways to grow your business is by diversifying your product offering and selling more to your existing customers. But in order to do that, your customers need to feel like they're coming out of the transaction with a greater value than what they paid. An even exchange isn't enough to make customers want to spend more over the long haul. One way to grow that existing business is by offering your customers packages of complimentary products.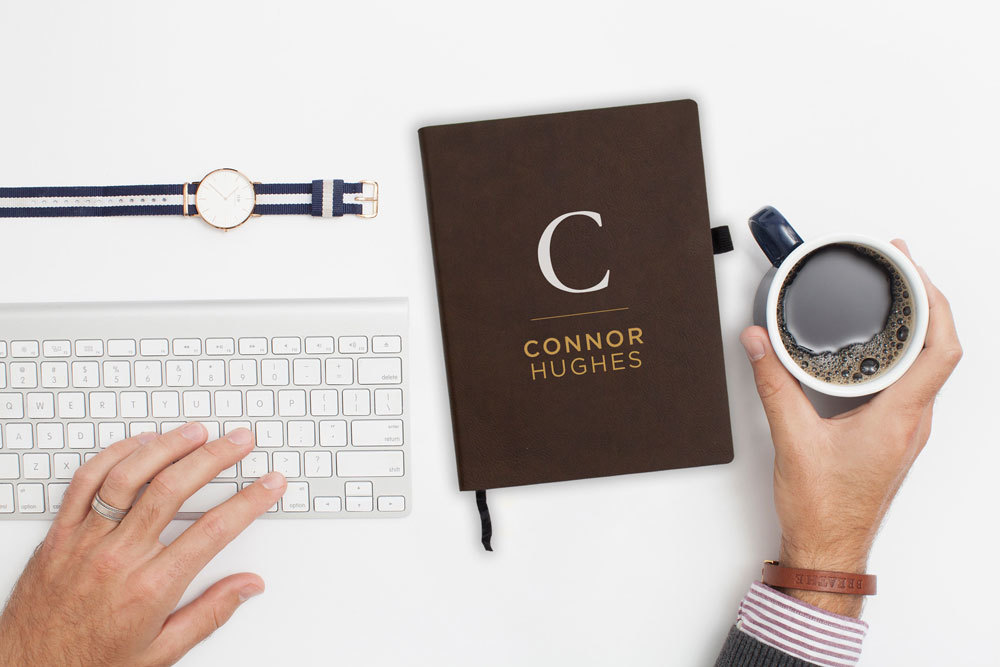 Moving from Salesperson to Consultant
Making the mental shift from being a salesperson to a consultant is one of the hardest things for a shop or business owner to do. Since you opened your doors or started your online shop, you've been conditioned to sell, sell, sell! Make the transaction, move to the next. After all, that's what pays the bills and keeps the lights on. Now, you may do that with a smile and outstanding customer service, and that's a big plus. But to truly grow your sales with that customer, you've got to move to being a consultant and say, "Have you thought of this item?" or, "I love that you're looking at that notebook…this pen set would go great with that!"
A great way to do that is by offering complimentary items within a product line. For example, let's look at the JPPlus Saddle Collection. If a customer comes in looking for a personalized notebook, there are dozens of similar and complimentary items that exist within the product line that give you the opportunity to offer an entire personalized package. The Saddle Collection is a great example of a product line that has multiple products across different styles and colors that makes it easy for you to cross-sell or upsell and create custom packages that are specific to each customer.
Let's say you charge $20.00 for a personalized portfolio. A customer comes in looking for a nice graduation gift and the portfolio caught their eye. You could offer a package with the portfolio, two insert refills, a matching cup sleeve, and a matching pen for $30.00. The cost of those additional items is around $6.00, but the customer feels like they're getting a great value. Or offer the personalized portfolio and a matching pen for $25.00, or a complimentary insert refill with each notepad purchase. Regardless of what you do, when the customer feels like they're coming out ahead on the transaction, they're more likely to come back next time they need something you offer. And, more importantly, they're more likely to tell their friends about the great value they got doing business with you.
How It Was Made
The Saddle Collection line of leather-like products are great for laser engraving or UV-LED printing. All of the products in the Saddle Collection come in four colors, making it easy to put together product packages of products that go together and give you an upsell opportunity.
Here is a list of some of the items referenced in this blog:
Conclusion
Thinking about the bigger picture of long-term sales growth is a challenge for any business. But taking a few moments to consider how you can position yourself to be a trusted consultant, and one who brings additional value to your customers, is a great way to grow your business.
Click below to get a FREE copy of the fabrication files for this project: