Choosing the Right Material for the Job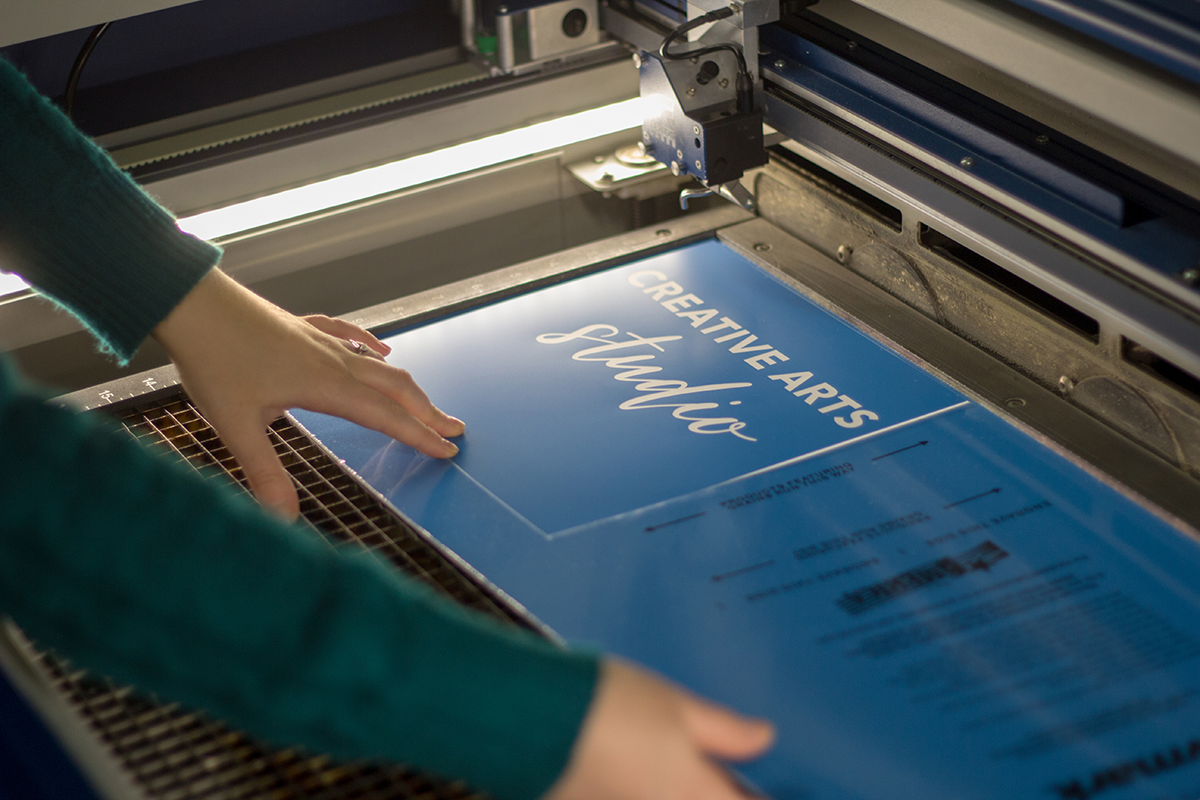 CHOOSING THE RIGHT MATERIAL FOR THE JOB… AND YOUR CUSTOMER.
When a customer walks into your shop with a project, they're typically focused on what the finished product will look like. They know what color they want to use, what the text will say, and how large they want the project to be.
But as a signage, engraving, or awards professional, it's up to you to advise the customer on what is the best product and process to use to make sure their project stays looking the way they imagine. With three simple questions, you can make sure your customer is happy with their project for years to come.
QUESTION #1: WILL THIS BE DISPLAYED INDOORS OR OUTDOORS?
This should be the first question you ask any customer. The number one reason customers end up disappointed with projects, particularly signage projects, is that they don't hold up over time. Understanding where the customer intends to use the project can help eliminate unwanted calls and customer site visits down the road.
If the project is being used outdoors, be sure to use a product that is UV stable and outdoor weatherable. Engravable plastics made from an acrylic base tend to hold up better outdoors than those with an ABS base. Look for the words "UV stable" or "outdoor weatherable" or corresponding icons in a product specification to make sure you're using the right material.
QUESTION #2: WHERE WILL THE PROJECT BE DISPLAYED INDOORS?
This sounds like an odd question to ask, but it's an important one. Numerous interior factors can impact the look of a project. For example, even if the project will be displayed indoors, ask the customer if it will be facing the sun when mounted. East and west facing windows that allow large amounts of light through (such as storefront windows) can fade materials indoors. If the project will be facing those directions and in direct sunlight, consider using a UV stable product.
It's also important to consider if the project will be in a high-humidity environment, even indoors. If the customer is requesting a sign made from brass or another metal, but they will be installing it for an indoor pool or aquarium, it may very well oxidize and rust over time. Consider offering the customer a plastic engravable material that has a look the customer is going for but will hold up in that environment.
QUESTION #3: HOW WILL THIS BE MOUNTED OR DISPLAYED?
This question is particularly crucial for signage applications. Does the customer want the project flush mounted or mechanically fastened to a wall? Hung from the ceiling with cables and rod support? Knowing how a sign will be displayed and installed will factor into your decision as to what material to use.
If a sign is being hung from a ceiling mount, consider using a thinner gauge plastic engraving stock to make the material being mounted is as light as possible. If it's being flush mounted, a heavy-duty foam tape may be enough to hold either a plastic or metal sign in place (depending on size, of course). If it's being mechanically mounted and the mount is visible, make sure you take the environment into account and pick a fixture to match the material specification (i.e., UV stable and outdoor weatherable). You don't want to have your UV stable and outdoor weatherable sign or plaque ruined by rust streaks from a non-weatherable metal fixture.
BONUS TIP!
Don't forget about expansion and contraction when installing a project indoors or out. When you fit a sign into a sign frame or mount with a stand-off, the amount of play between the frame or stand-off hardware and the sign must be sufficient to allow for proper expansion and contraction without resistance. Many engravable sheets require for expansion of approximately 1/64" (.396 mm) for every 3" (7.62 cm) of a linear sheet.
Through the course of discussing a project with your customer, be sure to ask these three questions to help you keep your customer happy with the project.