Using Sublimation in Awards
It's hard to believe that the spring award and trophy season is right around the corner. Now is the time to start thinking about what products you can offer your customers that will help set you apart from your competition. A great, cost-effective way to do that is by offering full-color awards and plaques using sublimation.
THE ADVANTAGES OF SUBLIMATION
Sublimation offers several advantages over the traditional base/column/topper trophy that dominates the space this time of year. The first, and most obvious, is the ability to use full color. School awards take on a whole new dimension when you add in a full-color school logo, mascot, or group photo. Using sublimation to easily incorporate school colors into a piece gives your customers the ability to create truly custom awards that are specific to their school.
PRO TIP: Have a team or school that orders traditional base/column/topper trophies? Add in a small sublimated "coaches award" with a team photo. It's a great way to build customer loyalty while also showing what's possible for the next season with sublimation.
BE EFFICIENT USING SUBLIMATION
Another advantage to using sublimation for awards is the ability to batch print those full-color awards. You can send multiple plaques or medals to the printer while you're pressing the first batch or working on another project. With a little planning, you'll find that sublimation can make you more efficient during the busy awards season. That efficiency might allow you to take that one last-minute order that always walks through the door this time of year.
PRO TIP: Set your sublimation printer to print landscape (length wise) as opposed to the traditional portrait mode. Doing this will allow the print head to do more printing and less "traveling" (moving back and forth to reset the next print line). You can increase your print efficiency by up to 30% using this little trick!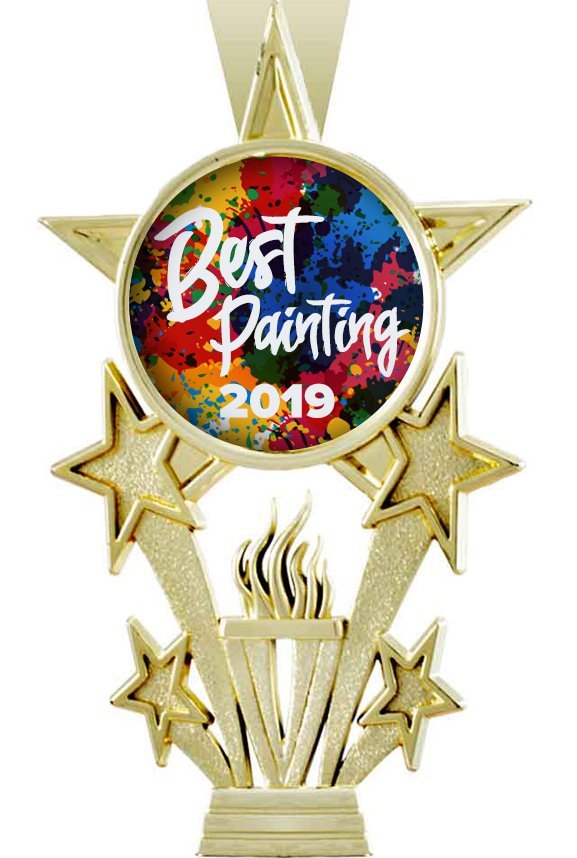 CREATE TRULY CUSTOM AWARDS
Did you know that with the wide range of sublimation substrates available, you can create customized shapes for awards? Even if a customer is ordering a base/column/topper trophy or "billboard" style award, you can cut sublimatable aluminum with a small table-top metal shear to fit any size. Adding a full-color element to a traditional trophy can and give you a great up sell opportunity. Your customer will be happy with a truly custom award, and you'll have a little extra money in your pocket.
PRO TIP: If you need a larger quantity of custom-cut sublimation blanks, JPPlus offers Fabrication Services to help maximize your shop time. We can custom cut blanks to any shape or size and have them shipped to your shop, ready to be sublimated. Visit jpplus.com/fabrication for more details.
We often think of sublimation when it comes to customized gifts and keepsakes, but using sublimation during awards season can give you a unique selling proposition with your customers. Sublimatable awards have come a long way in the past decade, with many great looking options available. Using sublimatable awards can also introduce the process to teams and coaches and open the door to future sublimation sales, such as key chains, mugs, and photo frames.
YOUR CHANCE TO SAVE AT JPPLUS.COM
JPPlus has a complete line of sublimation printers, supplies and substrates…and sublimation awards are 15% off using promo code 9PAAP4 through April 30, 2019.