Updates to the Checkout Process
We've been listening to the feedback you've provided us about our website and have made the following improvements to your shopping experience on jpplus.com.
You'll now see a "Back Order" column during the Order Review tab during checkout. IF you've purchased an item and it (or a portion of the order) is back ordered, you'll see the quantity here. This column will only appear if an item is backordered.
We've also added product thumbnails to the checkout process during the Order Review section. This will give you one last look to make sure you're ordering the correct item.
If you've applied a coupon code during checkout, you'll now see that code has been applied throughout the checkout process.
If you're ordering an item that requires an additional HAZMAT shipping charge, a message alerting you to the additional charge will now appear during the checkout process.
Finally, you'll see a message between each step checkout process letting you know that a page is loading.
You can see what some of these changes look like in the screenshot below: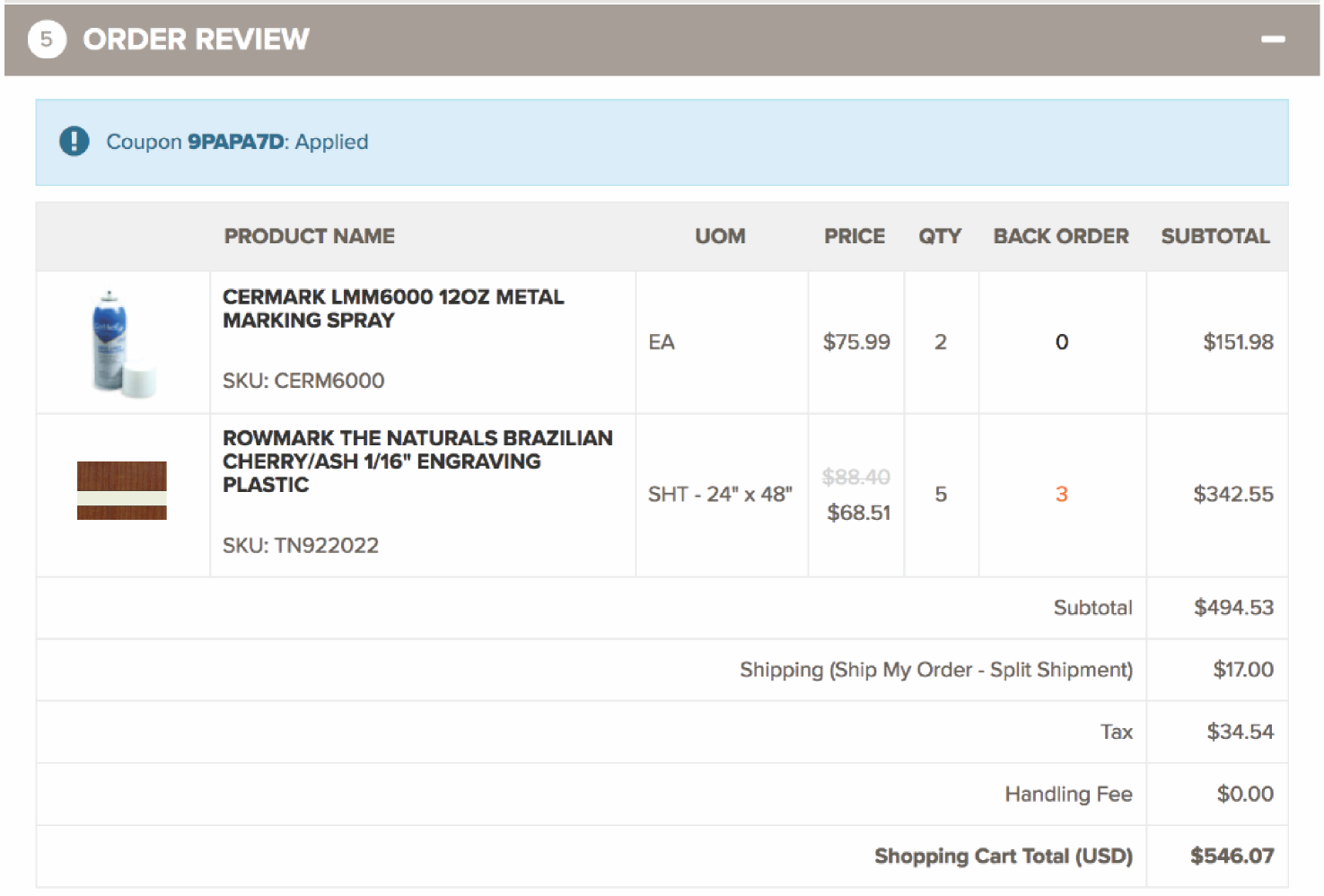 We're constantly working to make your shopping experience on our site as easy and transparent as possible. If you have any suggestions for our site, please let us know at webmaster@jpplus.com or feedback@jpplus.com.
As always, thanks for being a loyal Johnson Plastics Plus customer!