Setting your Business up for Success in the New Year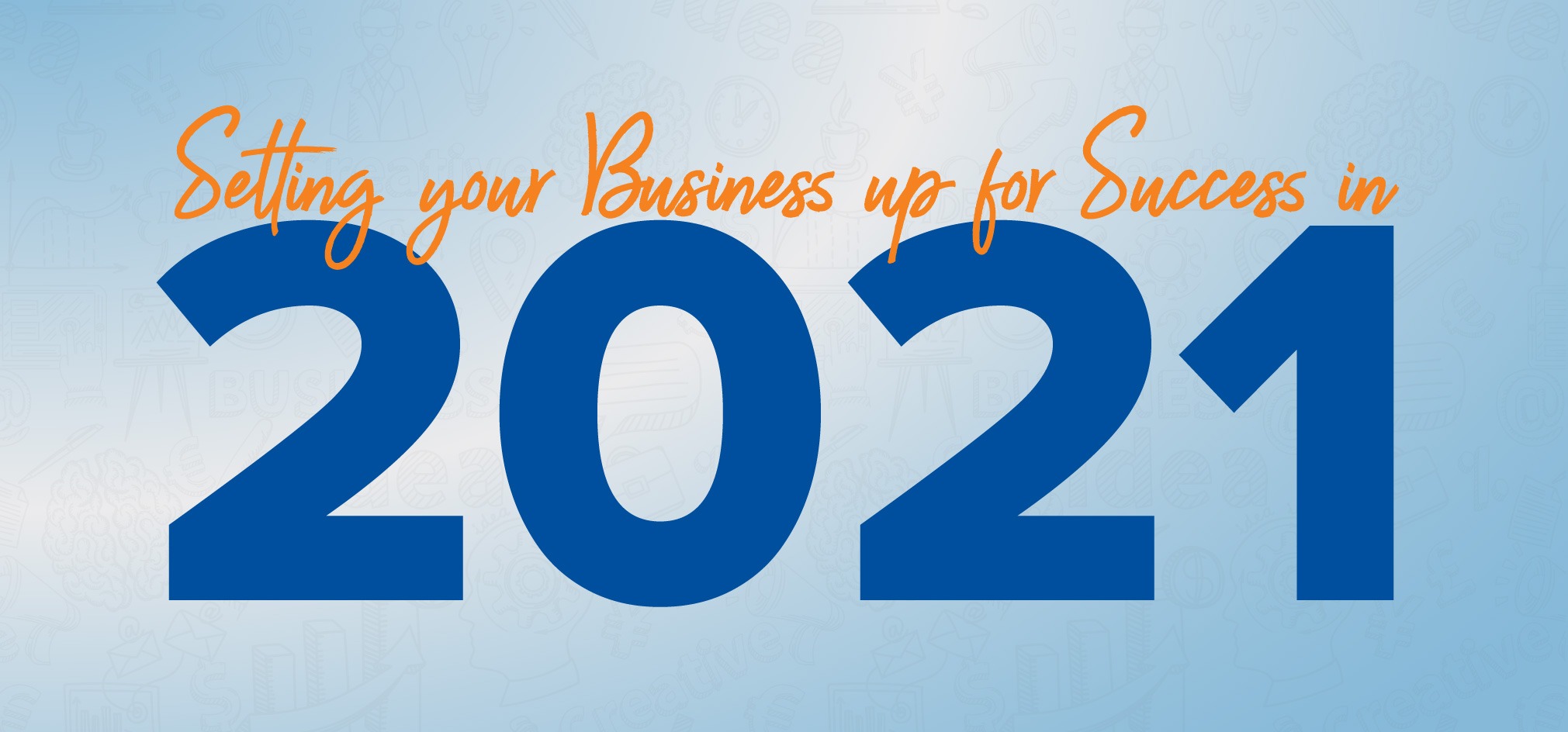 Well, 2020 was something, wasn't it? A year that felt like it lasted a decade. But we made it through, and now it's time to focus on the year ahead and setting yourself up for success. There's no doubt that the world has changed in many ways. Here are some of those changes that might affect your business, along with some tips to help you take advantage of those changes.
Buying Habits Have Changed 
If there was one thing 2020 showed us, we all had to be flexible when it comes to business. Everyone had to change the products they offered and how they provided them in a matter of months. And some of those changes will be here to stay.
Customers changed the way they buy, as well. According to JP Morgan, consumers became more frugal during the pandemic, and they expect those trends to continue as the pandemic eventually subsides. This is a shift in consumer behavior, not unlike what happened during the Great Depression in the 1920s. Habits developed during that time carried over for an entire generation, well past the time of the depression itself.
So, what does that mean for your business?
Take advantage of discounts and sales to help keep costs low for your customers. Like Valentine's Day, products that are on special during one holiday might be great to have on-hand for the wedding season.
When you see staple products at a great price, don't be afraid to buy ahead. You can pass those savings on to your customers and maintain a competitive advantage in the marketplace.
Customers Expect More Delivered to Their Door
Consumers made a massive single-year switch to online buying. During the second quarter of 2020, US consumers spent $211.5 billion online, up 31% from the previous year. Online shopping now accounts for 16% of all purchases, up from 11% in 2019.
Not only will customers continue to shop online, but they'll also expect fast delivery. Shipping companies such as FedEx and UPS will continue to have their pipelines near or at capacity for the foreseeable future until expanding their workforce and fleet of vehicles.
So, what does that mean for your business?
You'll want to make sure you can make the products you sell as quickly and efficiently as possible and get them out the door to your customers. To do that, you'll need to have supplies on hand to ensure your equipment is running and making products.
For sublimation and heat transfer customers, that means making sure you've got plenty of ink and toner on hand. It also means having plenty of sublimation paper and heat transfer paper in stock. Running out of both means production delays that can damage your reputation with customers.
For engraving customers, make sure you've got stock of commonly used engraving materials and colors. Being able to laser engrave a sign a business needs to post to reopen quickly will be vital for your customer. If you don't have what the need, when they need it, they may go elsewhere.
Ensure you monitor the FedEx, UPS, and USPS websites regularly to stay on top of potential delivery delays or pipeline issues.
Keeping Your Customers Informed
It's a fast-paced world out there, and it got even faster in 2020. Customers have been moving to social media for several years to learn more about businesses and their products. According to Accenture Consultants, that move accelerated exponentially last year. Not only are customers looking for business information on social media, but they're using social platforms to ask questions about order status or customer service issues.
Additionally, customers are looking up businesses they find online to see where they're located. One of the positives that have come out of the pandemic is a renewed sense of community and the desire to "shop local" and "shop small." Customers are also preferring to buy locally-made products. Customers want to help their neighbors stay in business and have been searching out small, local businesses to patronize.
So, what does that mean for your business?
If you haven't already, give your Facebook and Instagram accounts a facelift to let customers know you're still there and present on the platforms. Be sure to reply to direct messages and post comments as efficiently as possible. For direct messages, set up an auto-reply to let customers know when you're available and set the expectations about when they can expect a reply.
Also, play up the local nature of your business. Try to post about local school sports teams or events happening around town. It helps bring a sense of community to your social media posts, and lets people in your area know you're there supporting the area...and they'll likely return the favor in kind.
Change Doesn't Have to Be Scary
Yes, we're headed into a new year that genuinely feels like a new year. The business landscape is different, the products customers are buying are new, and there are still plenty of unknowns. But everyone has learned a lot from 2020 and is better prepared to face challenges that lie ahead.
Take a moment to find where the opportunities lie for your business. A little preparation now can pay big dividends as the year rolls on.
If you ever have any questions or suggestions, the team at Johnson Plastics Plus is here to help. You can reach our customer service team at 800-869-7800 or service@jpplus.com. We're all in this together, and we're looking forward to many good things ahead in the new year.