Extra! Extra! Read All About Our Newest Web Feature!
You asked and we listened! Based on your feedback, we've made some exciting new changes to enhance your shopping experience JPPlus.com! Now, you can see all options available for a product displayed right on the product's page as clickable buttons. No more sifting through drop-down menus!
For example, on the Bison Ceramic Tiles seen below, you can now see all the finishes, sizes and units of measure. Easily click between the buttons to find the exact product you want and still see current pricing and availability.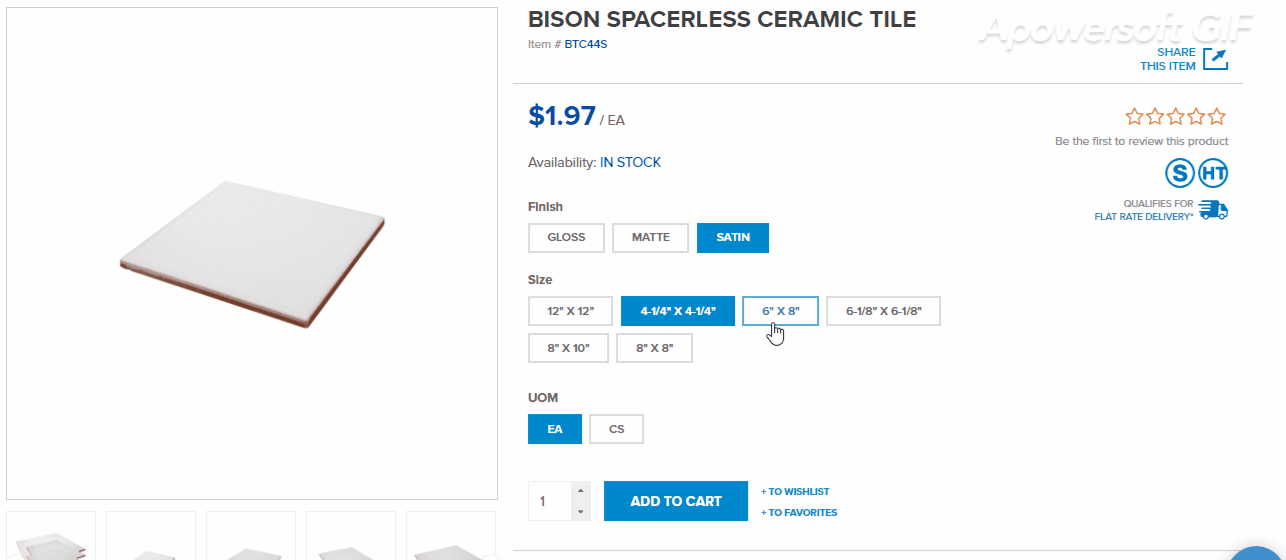 If the selected item is not available in a certain attribute, that selection will become greyed out and the solid border of the box will become a dotted line. Even when greyed out, you can still click on an attribute and the page will jump-to and display the products that are available.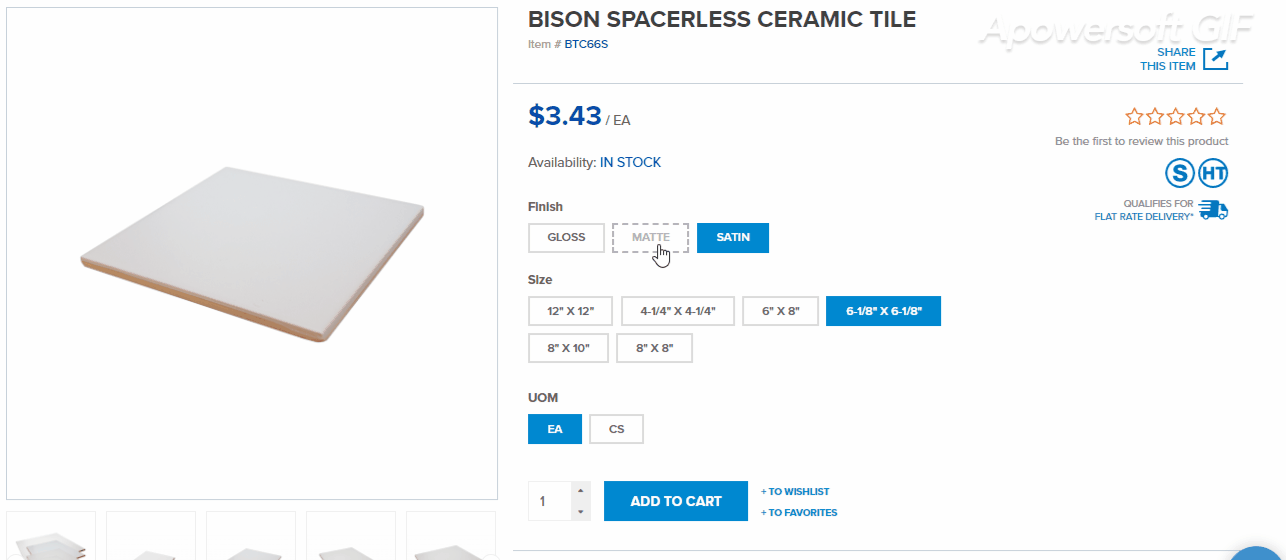 With these changes, we hope the shopping experience on JPPlus.com will be even easier to navigate. We appreciate your business and always look forward to your feedback.