Using Favorites and Wishlist on JPPlus.com
If you're looking to save time and be more efficient when you're shopping on jpplus.com, the My Favorites List and My Wishlist are two features that can help with just that! All you need is a FREE registered account to have full access to creating both a Favorites and a Wishlist.

But what are they and what's the difference between the two? Keep reading to find out how these lists can help make your online shopping even easier!

Favorites
The My Favorites List is for exactly what it says: your favorite products. It's a place to save products you purchase all the time and items you love and want to buy again. When you add an item to Favorites, it saves the item and the quantity you entered to the list. You can create separate lists within your Favorites List, which is great for reoccurring jobs or if you just want to sort your items by equipment or fabrication type. You can also add items directly to your cart by product or add a whole list at a time. Products will stay in Favorites forever so you can order them over and over again. It's a great time saver and will make your shopping experience more efficient.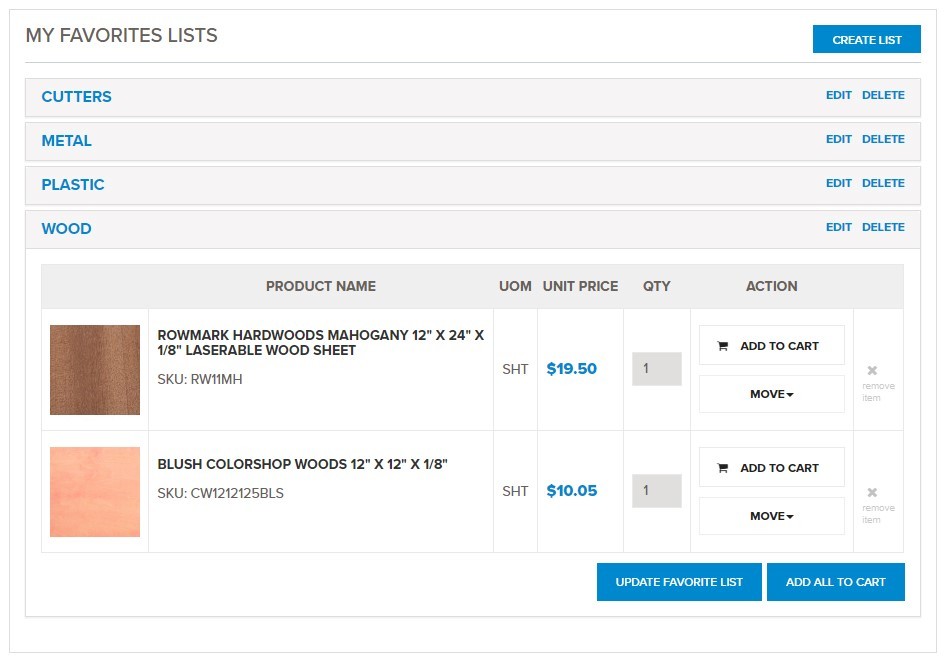 Wishlist
My Wishlist is a sharable list of items you want to order either in the near future or someday down the road. Like Favorites, it saves both the products and quantity you specify. There's also a section where you can add comments to products, like maybe a job name or the equipment for which those products are made. You can share your Wishlist with someone via email, which is great if you need your order approved by someone else in your company or if you just want to collaborate with your colleagues. Unlike your Favorites list, Wishlist items are removed from your list once you add them to your cart.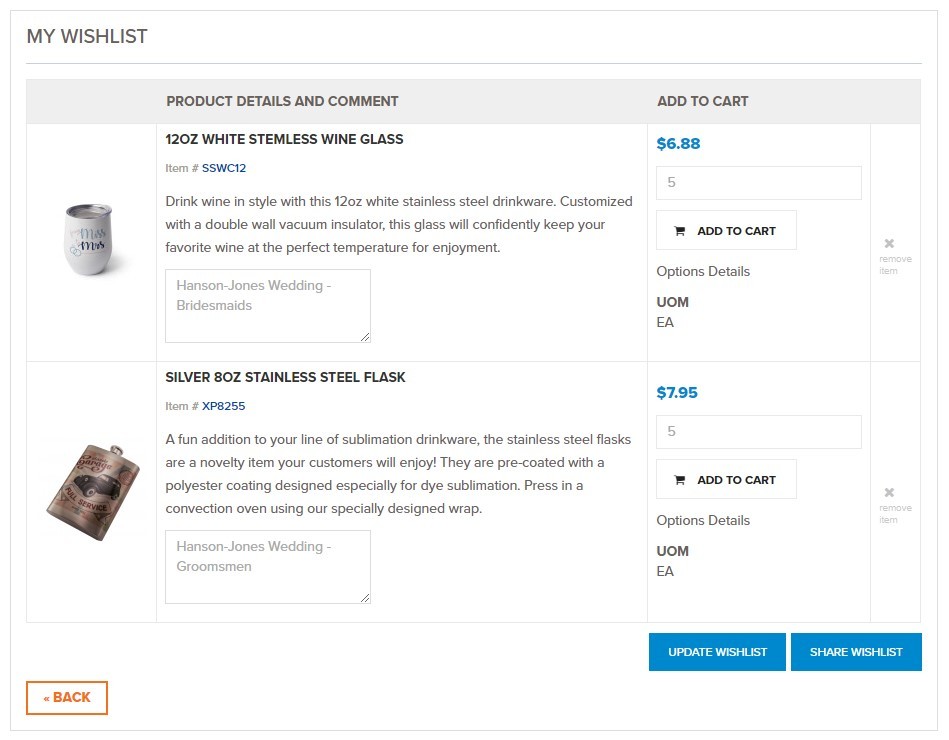 So whether you want to save items you order all the time or make a special list for a specific order, jpplus.com has the tools to help you out.

Check out the Resources section of our site for product help, FAQ's, and so much more!