Expand Your Product Offering with Drinkware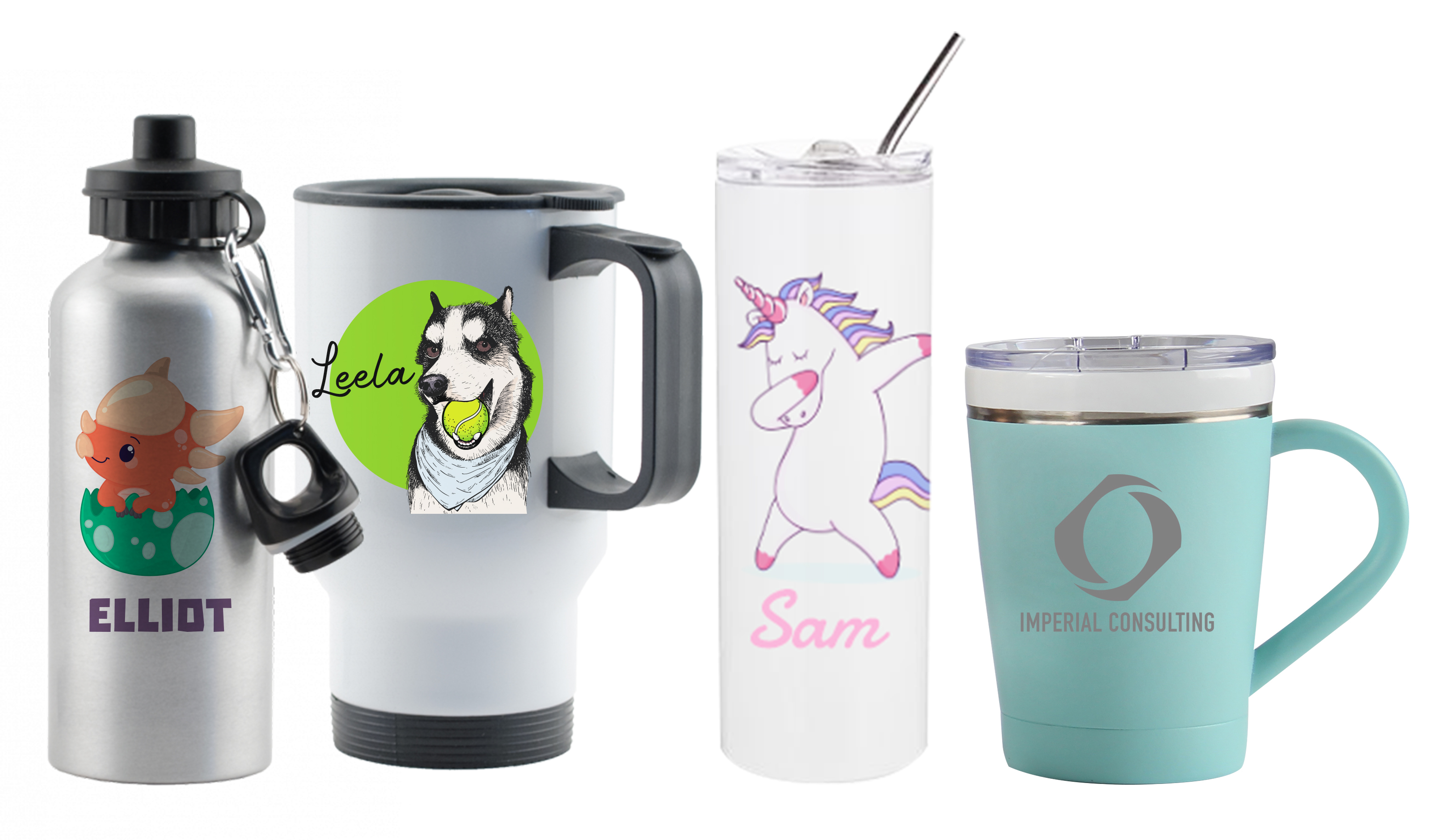 Grow Your Business
As businesses and consumer behaviors changed over the past several months, there's been a distinct shift towards purchases of personalized items such as drinkware. Easy to order, easy to customize, and easy to ship, drinkware has been one product category that has thrived in the new economic reality.
Thankfully, customized drinkware is a simple line to add to your business. There are drinkware options for a variety of fabrication methods, including laser engraving, sublimation, heat transfer, and vinyl application.
Laser engraving drinkware has become a popular option due to the durability of the marking process and the fine detail that can be achieved with the image. That durability is appreciated by customers who use the drinkware daily when traveling or in high-traffic areas. Laser marking does not easily come off when the drinkware is placed in car cup holders or by the bumps and occasional drops of daily life.
Laser Engraving Drinkware
Two types of drinkware can be engraved with a laser: metal drinkware that is pre-treated or pre-colored with a colored powder coating; and stainless steel drinkware when coated with a laser marking material such as CerMark Ultra.
Powder-coated drinkware comes in a wide variety of shapes, from tumblers to stemless wine glasses and mugs. Powder-coated items require no pre-treatment and offer an appealing, silver engraved area that contrasts nicely with the color of the powder coating.
For stainless steel drinkware, a laserable pre-coating, such as CerMark Ultra marking spray, is required. While this process requires additional preparation steps that aren't necessary with powder coated items, it does allow you to use virtually any drinkware available from a variety of sources. As long as the drinkware is made from stainless steel or other markable metals, you can create personalized items for your customers.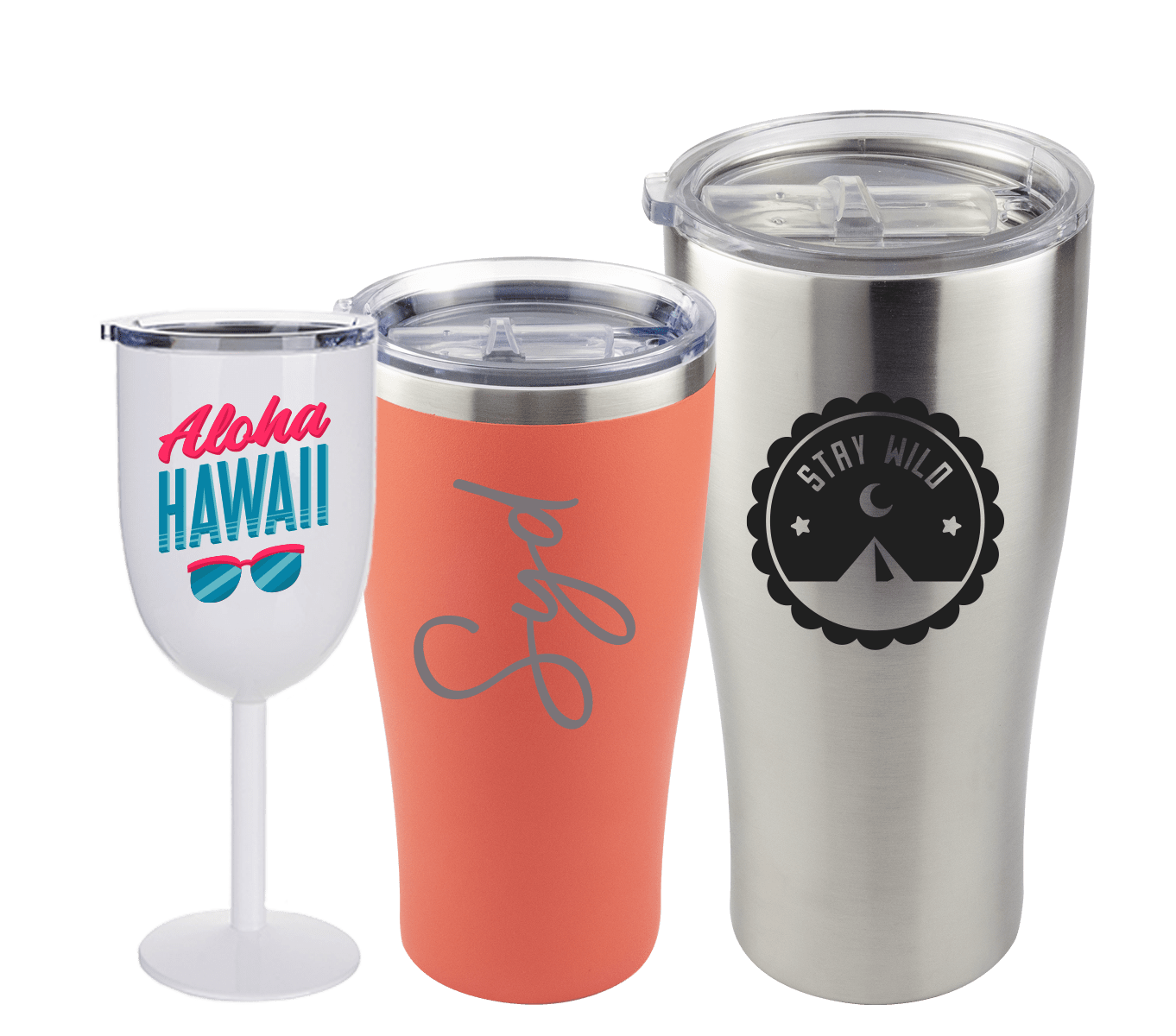 Drinkware is also available for other fabrication methods. For sublimation, be sure to check that the products have the required polyester coating that allows the image to be transferred and embedded. Heat transfer printing and vinyl application can be used in a broader range of drinkware, including stainless steel, ceramic, and some polymer-based products.
Easy to Personalize, Easy to Ship
Finally, drinkware is usually easy to package and ship, making it an ideal add-on to your business at a time when customers might not be able to pick up products at a physical location. Suppliers typically ship drinkware in its box, which can then be used to repackage after fabrication and send off to the customer.
Johnson Plastics Plus offers an extensive line of drinkware for all fabrication methods, including its new exclusive product line of powder-coated Simply Drinkware tumblers plus hundreds of popular options for use with CerMark Ultra and sublimation.