WELCOME TO THE EXCLUSIVE SIGNARAMA FRANCHISE PAGE.
Johnson Plastics Plus is proud to be Signarama's Preferred Vendor for equipment and supplies for engraving and UV-LED printing! With nearly 50 years of experience, Johnson Plastics Plus has a history of helping businesses succeed.
Sign-up or login to the right to retreive your exclusive deals and pricing.
ADA COMPLIANT PRODUCTS FOR YOUR BUSINESS
For 30 years, Rowmark has led the industry in manufacturing materials for tactile, Americans with Disabilities Act (ADA), and sign-making applications, meeting and exceeding government regulations. Learn everything you need to know about ADA signage from this informational brochure and start creating today!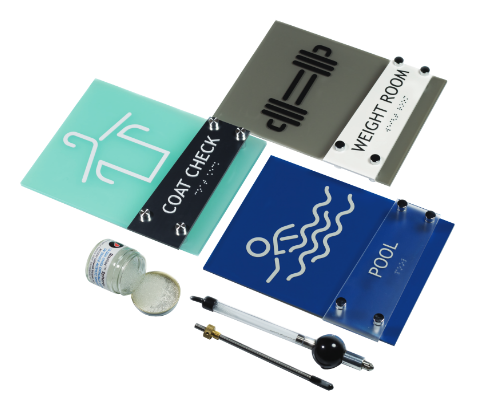 DCS 1800Z SERIES UV-LED PRINTER
The 1800z UV-LED is "wider and faster" than the UVMVP series printers and has the ability to print up to 304.8 mm (12 inches) wide. New resolutions will be introduced as well, allowing for faster printing.
Produce ADA compliant Braille sign age using Patented technology
Textured 3D prints for a unique look and feel plus standard flat prints
Cylindrical + Conical object and bottle printing made easy with the EasyCyl attachment
F6T Edition capable of printing directly to light and dark colored garments with no chemical pretreatment. (Patent Pending)
ColorByte RIP Software included integrates seamlessly with industry standard design programs such as CorelDRAW, Photoshop, and Illustrator
DCS 1800Z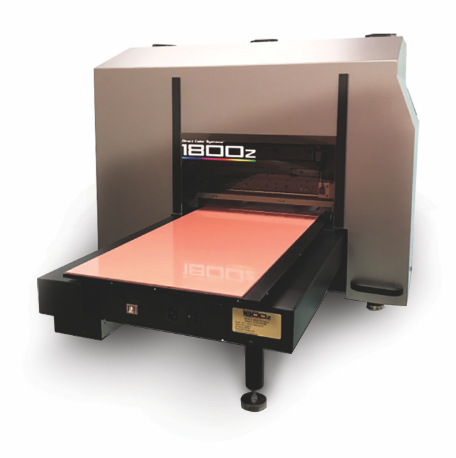 DCS 7200Z SERIES UV-LED PRINTER
With best-in-class automation and throughput, the 7200Z is a true production printer. Print on wood, metals, ceramic tiles, plastics, glass, industrial parts, promotional products and so much more!
Automated and continuous printing available with the Pallet Shuttle System
Vacuum table option available
Automated URL design, eCommerce, & download to RIP option
Two individually controlled, air-cooled, UV LED lamps and 10 ink channels (C, M, Y, K, Cl, Cl, Wh, Wh, Wh, Wh) combine to enhance print speed
Mobile touch screen pendants allow users to operate printer from multiple points
DCS 7200Z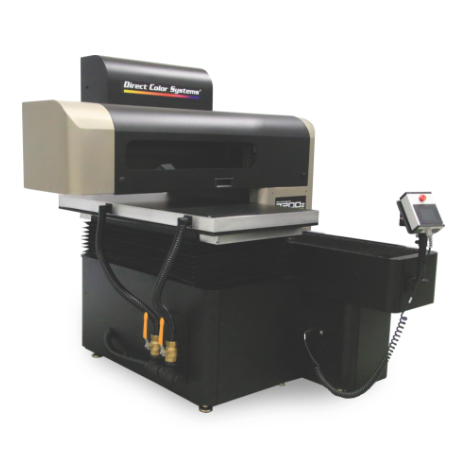 EXCLUSIVE SIGNARAMA SIGN KIT
Johnson Plastics Plus is happy to offer an exclusive Signarama Sign Kit. This kit, designed especially for Signarama franchises, features items to help you showcase Rowmark sign making materials offered through Johnson Plastics Plus. With this kit, you'll receive:/p>
• 36" x 24" Rowmark Material Display Board featuring finished fabricated samples, including ADA-compliant signs
Rowmark Full Line Swatch Binder with materials for both laser and rotary engraving
Rowmark Material Sample Kit with oversized samples of popular laser products for testing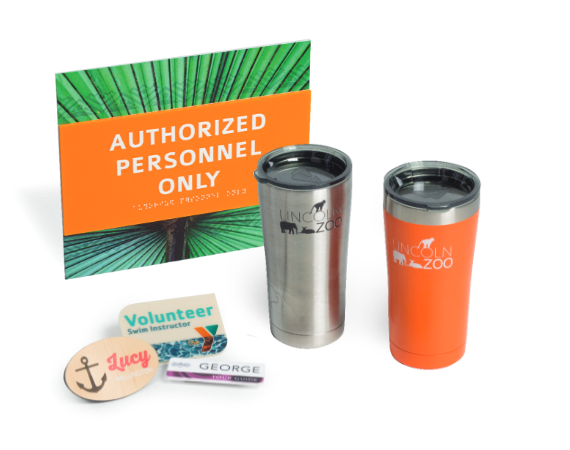 LEARN MORE ABOUT UV-LED PRINTING
What is UV-LED Printing? What can I print with a UV-LED Printer? How can I add texture to my printing? These are all great questions that we at Johnson Plastics Plus would love to answer for you. Download the file below to learn the ins and outs of UV-LED printing or contact a Johnson Plastics Plus representative today!