Precut Hardboard Sublimation Earrings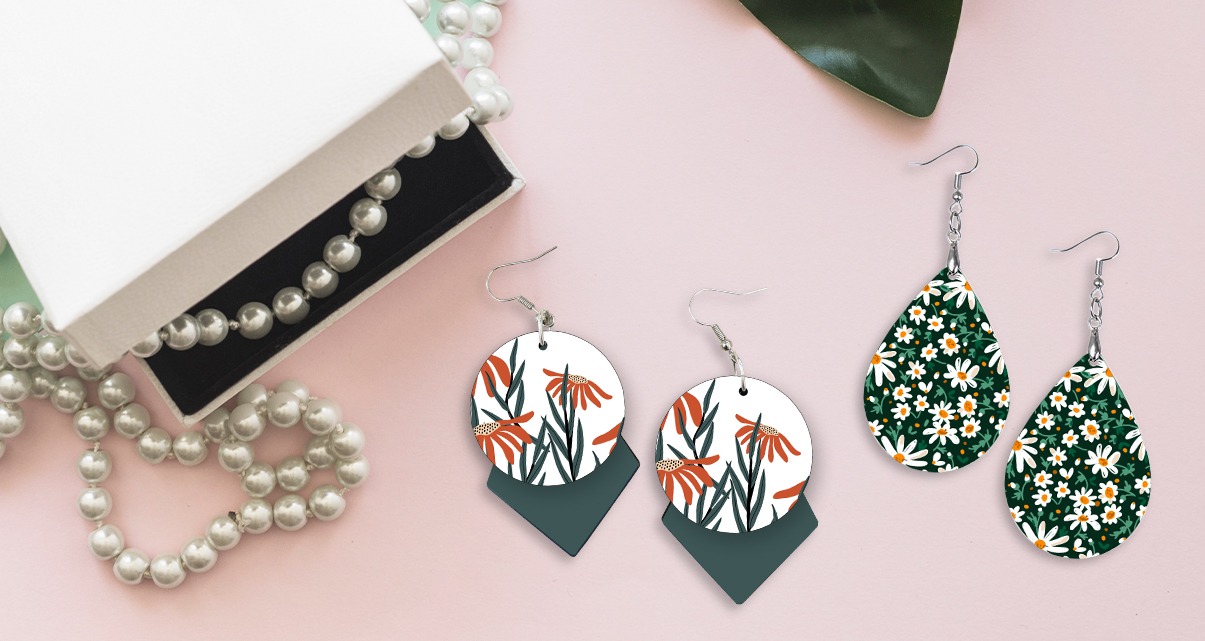 Looking for new sublimation products to offer your customers is a great way to generate additional revenue streams. A simple item to offer that uses your existing sublimation equipment are these fun earrings... and we've got the products and tools to help you easily create your own!
Our lightweight, pre-cut sublimatable earrings are the perfect accessory to personalize for your customers. Adding a vibrant full-color pattern or a photo to these earrings makes the perfect gift! Available in a teardrop, diamond, or circle shape, there are options to fit any style.
Use your Sawgrass or Epson printer to create transfers and personalize one-side or both sides of these adorable shaped earrings for a new product you can create in a matter of minutes!
Johnson Plastics Plus ProTip: If you're pressing a single pair of earrings, you can actually use our Johnson Plastics Plus paper in the smaller mug size. This saves you time from trimming your paper down AND cuts down on paper wasted – a win win! Super simple and easy to press, you'll be surprised how simple it is to add jewelry into your business or shop.
If you really want to elevate these earrings, you can create stunning layered options without any special equipment or tools. We have a full demonstration of how to create fun earrings using our pre-cut hardboard shapes, and it also shows you how taking two shapes and creating one earring will really impress your customers!
Enjoy free design files shown in our video and start creating your own! Don't forget to tag us on social media so we can see all the fun things you're creating.