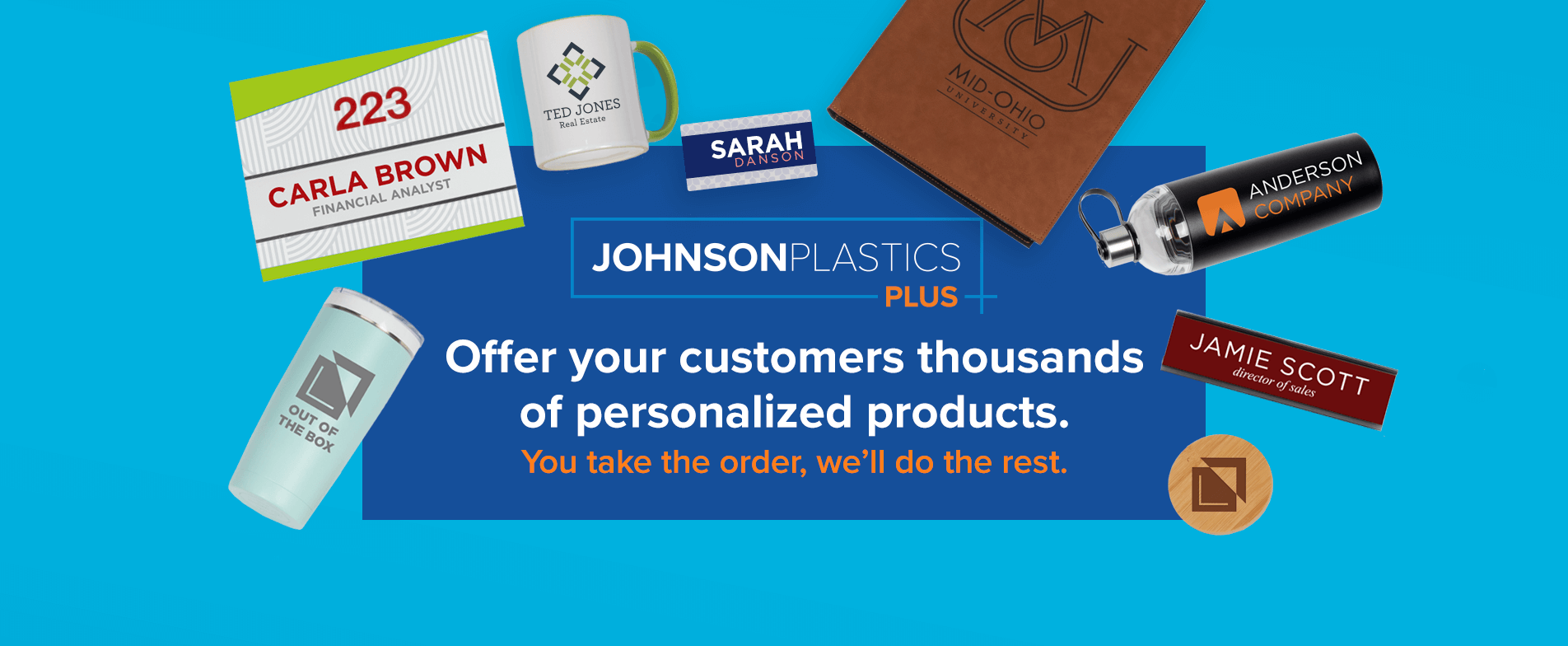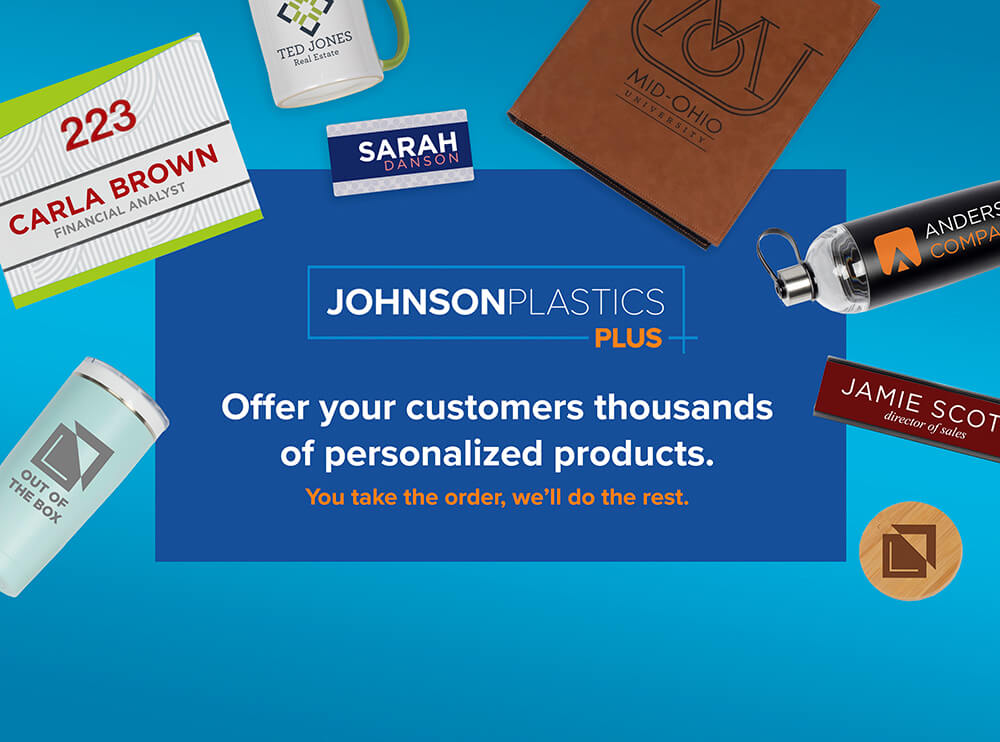 With more than 1,000 items to choose from,
there's something for every customer and budget.
Let Johnson Plastics Plus be your trusted advisor for promotional and personalized products to drive new business opportunities for you.

Save money and time and get your customized products directly from us! No expensive membership fees, no hidden costs. Just great products at the right price by a team that wants to earn your business.

"We sell over $2M in custom and promotional products each year, and have many great sources for products and printing. We recently gave Johnson Plastics Plus a shot at a complicated mug order to see if they could out perform our current suppliers, and they came through with flying colors!

The pricing was great, they were easy to do business with, and the client LOVED the product! Overall a terrific experience that will earn them many more opportunities with us going forward!"
-Gordon Thrall, EVP/CRO Guernsey, Inc.
What do we have to offer?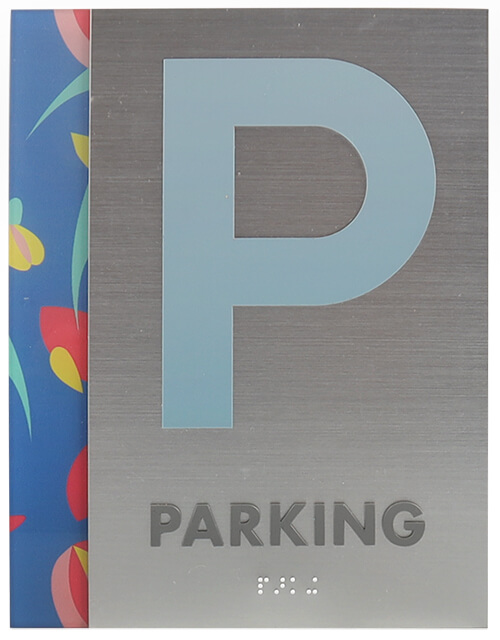 BADGES & SIGNS
Customized personal identification and signage, created with cutting-edge technology.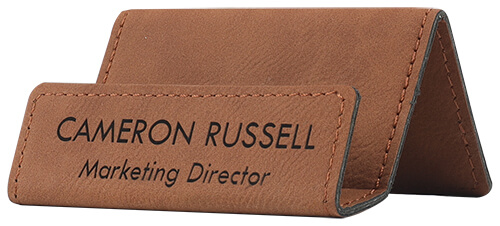 CORPORATE GIFTS
High-quality items that are fully customized with your customers logos and imprints.
DRINKWARE
From mugs to tumblers and everything in between, all personalized and ready for your customers.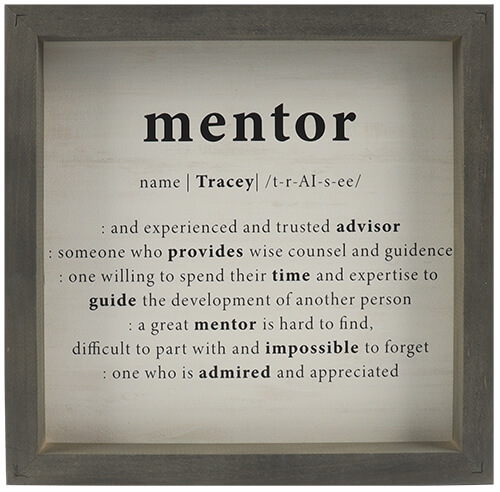 AWARDS & GIFTS
Stunning recognition pieces with logos and personalization, ready to deliver right to your customers.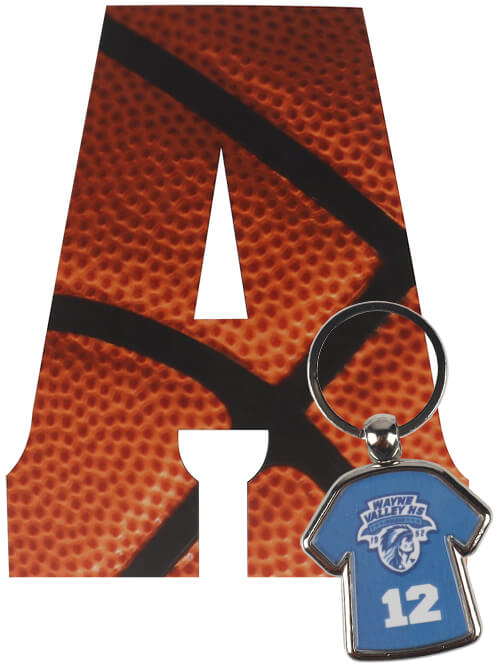 SPIRIT/SPIRITWEAR
Help your customers show their company pride with logo imprinted items and spiritwear.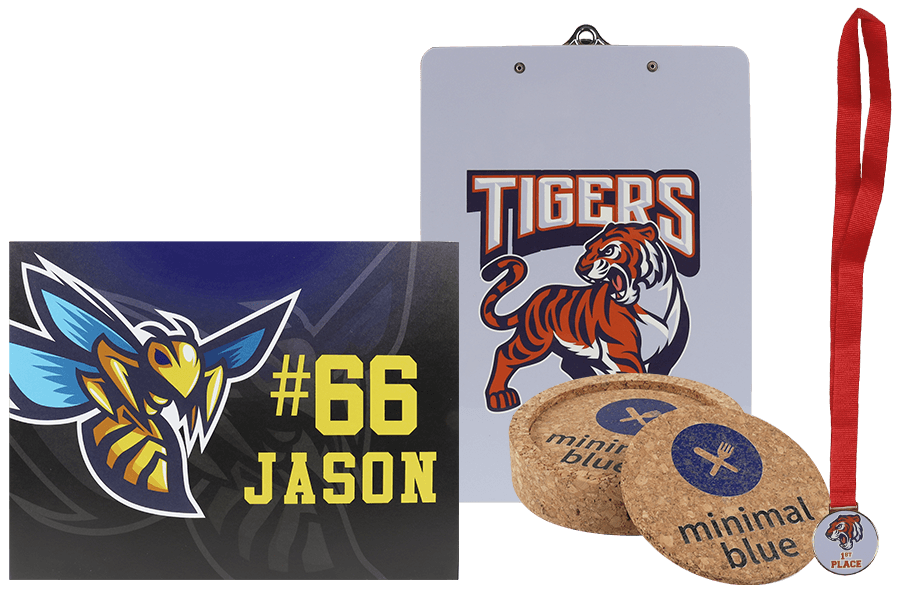 How do I place an order?
For all product fulfillment orders, you can email us at OP@jpplus.com.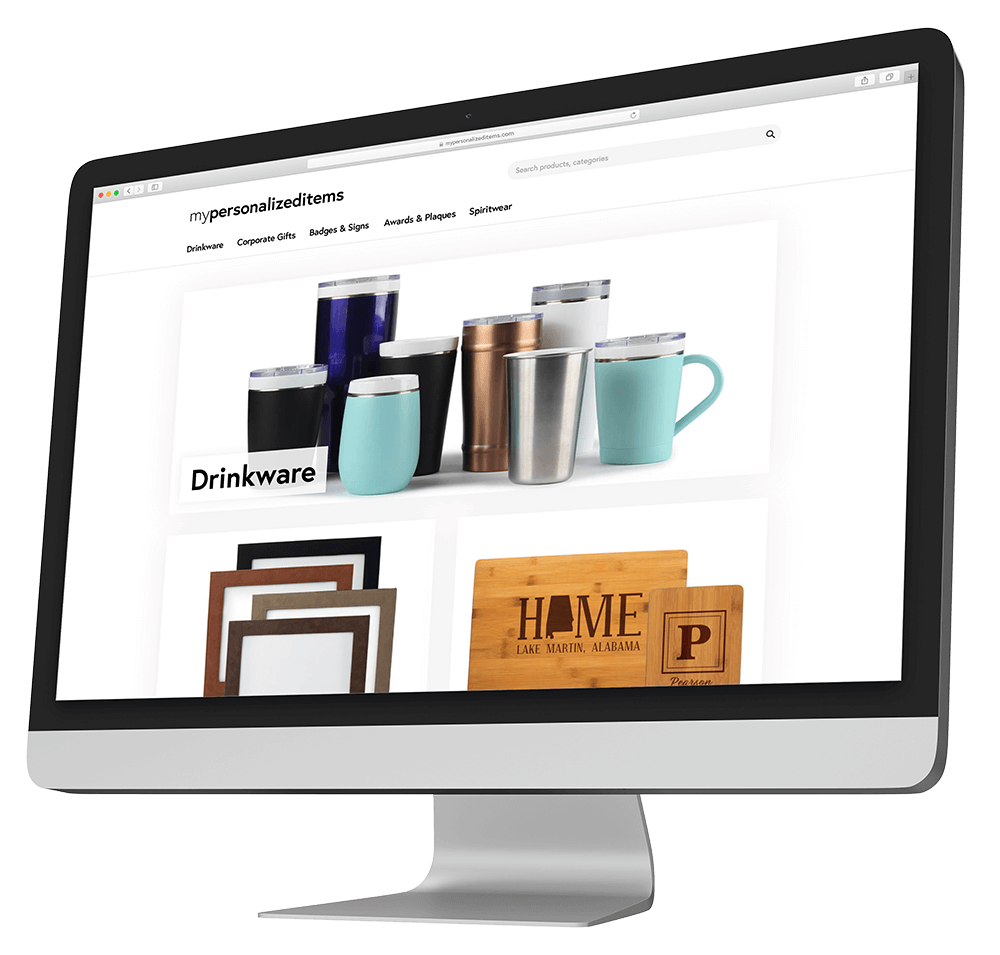 MYPERSONALIZEDITEMS.COM
Use our unbranded website, mypersonalizeditems.com, to show your customers what's available. You take the order, we'll do the rest.