UNINET
ICOLOR 550
The iColor 550 is the easiest way to add full-color printing to your business. Offering two technologies in one machine, the iColor 550 becomes your table top print shop, with little to no maintenance required, and on-demand short run print jobs.
SHOP NOW
REQUEST SAMPLE
SEE BUNDLES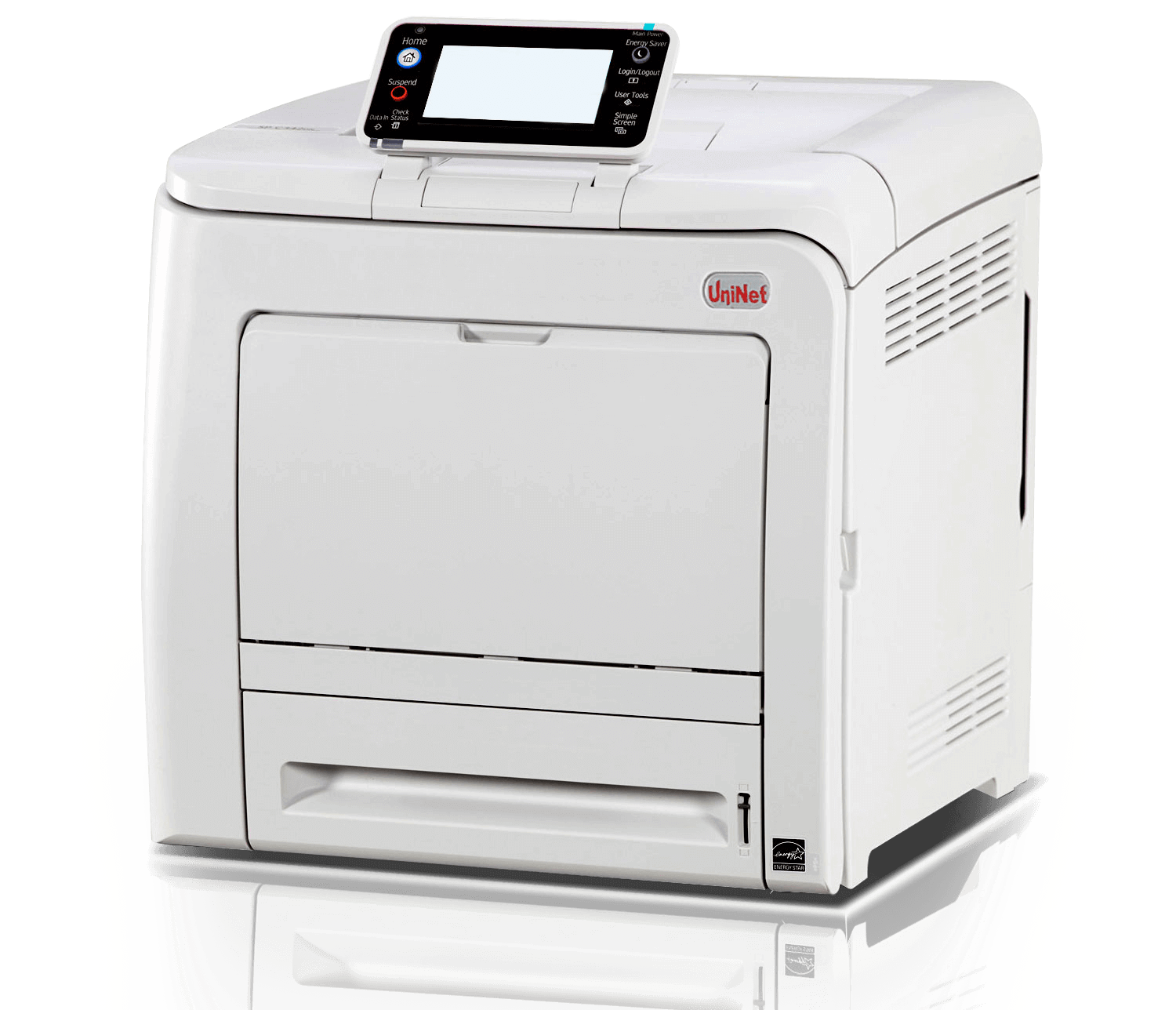 Overview
The iColor® 550 is a unique and versatile on-demand printing solution for short to mid-run transfer production of garments, hard surface(s), stationary, labels, marketing customization, art reproduction and much more!
HEAT TRANSFER AND
DYE SUBLIMATION IN ONE
Experience heat transfer and sublimation in one with the iColor 550. Just swap out the regular toner cartridges with dye sublimation toner. And it doesn't stop there, there's also fluorescent, clear and security toner kits as well!
WHITE UNDERPRINT
AND OVERPRINT
The iColor 550 is one of the most versatile printers on the market, capable of full-color CMYK printing as well as white overprint and underprint in a single pass.
TRUE BLACK
CARTRIDGES
Save money on ink and avoid composite blacks with the iColor 550's use of true black ink cartridges. Composite black printers use your cyan, magenta and yellow inks to make something only close to black. The iColor 550 saves you ink and gives you true black.
TECHNICAL SPECIFICATIONS
PRINT SPEED
8PPM Transfer Media
26PPM Standard Media
RESOLUTION
1200 x 1200 DPI
DUTY CYCLE
Up to 75,000 pages/month
DIMENSIONS
15.8" W x 18.9" H x 15.2" D
PAPER SIZES
Multi-purpose tray:
3" x 5" to 8.5" x 14"
Paper Cassette:
5.8" x 8.3" to 8.5" x 14"
OPERATING SYSTEM
Standalone and network:
Windows 7 / 8 / 10 (x32 & x64)
Mac OSX 10.4 and higher (Printer only, RIP Software is for PC only)
Software
Increase performance and printing capabilities with the iColor® ProRIP Software. Ideal for production environments, users can manipulate the white layer behind the graphic for printing on dark or transparent media where white is needed as a background color. Multiple cartridge configurations are available to easily adjust for reverse printing, with white overprinting capabilities.
Do it all in ONE PASS with featured Single Pass Digital Technology. Enjoy the iColor® PRORIP Software with added features that help save on white toner usage by 50%, allowing for custom color profiles, rasterization, custom layouts and much more! No need to create additional graphics with different color configurations – the software does it all!
Easily print oversized images with UniNet's exclusive iColor® SmartCut software. This ground breaking application turns your printer into a tabloid 'plus' capable machine, allowing for the splitting and splicing of one graphic across two printed transfer sheets. You won't believe your eyes!