Get Inspired: Clear Acrylic Wedding Invite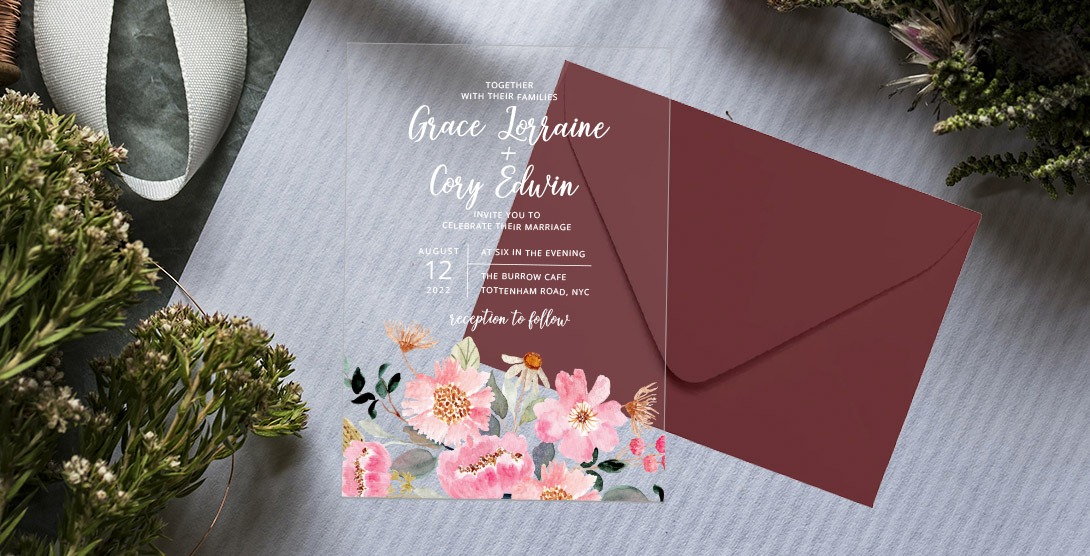 Your heat transfer printer can do more than just great t-shirts and other garments!
Getting into the wedding market, can really ramp up and expand your business, easily. If you already have a toner heat transfer printer, maybe you aren't sure how generate new revenue or come up with new innovative ideas. We're here to show you how easy it is to create stunning, personalized hard surface items like this custom wedding invitation on clear acrylic.
Steve is here to show you step-by-step how to create these invitations with your heat transfer printer. He'll also share with you some tips along the way to make sure you get outstanding results transferring to acrylic and other hard surfaced items.
For this Get Inspired project, we:
Watch our demonstrational video of the heat transfer process from beginning to end! How-To Heat Transfer to Acrylic: Wedding Invitation