Tax Exemption Just Became Even Easier
Exciting news! You can now upload your tax exemption form directly on jpplus.com! No more emailing or faxing it to us and waiting for us to apply it to your account!
First, you'll need to download and complete our tax form, which can be found at https://www.jpplus.com/credit-app-tax-form or download a valid exemption you may have from the state. Then log-into your account on our website to become tax-exempt. Once you upload the form, your next order will be free of tax. Our accounting department reviews all forms for accuracy. There are two places you can upload your form:
My Account
In Checkout
My Account
In the Account Information section under My Account, you'll see a new section called Tax Information at the bottom. This section will show your tax exemption status, what states you're exempt in, the expiration date for the form and allow you to upload a new form.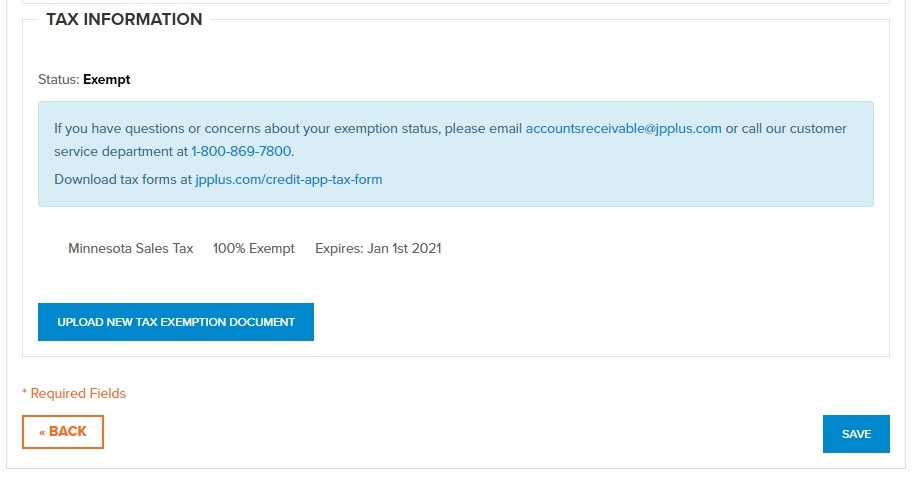 To upload a new state sales tax form, follow the steps below:
Click on "Upload New Tax Exemption Document"
Complete the fields
Attach your completed form
Click "Save"
Your account will become tax-exempt for your current purchase and all future purchases shipping to that state. Through My Account, you can upload multiple forms for different states. A form is required to be tax-exempt for each state you ship-to and hold an exemption certificate.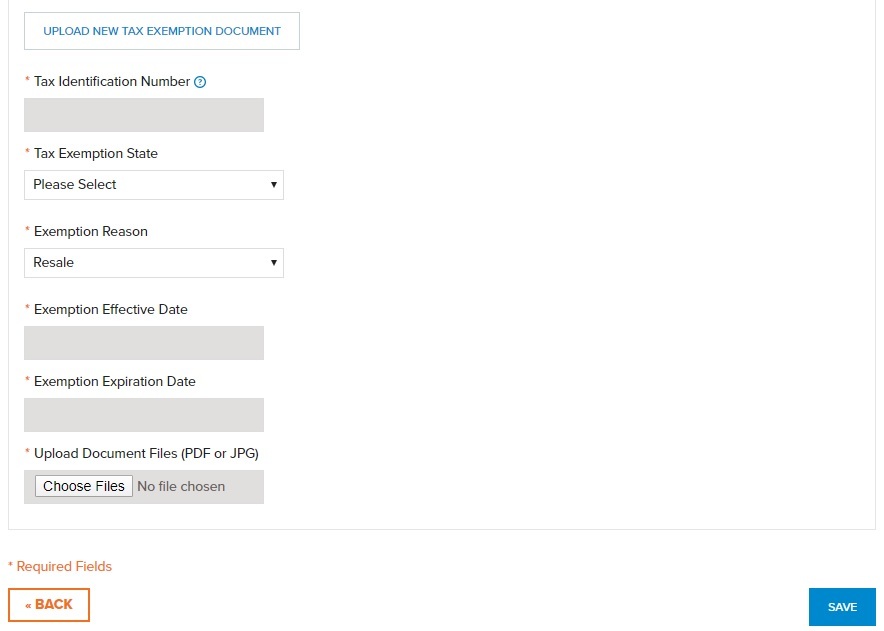 Checkout
You can also upload your tax exemption form while checking out. However, this option will only be available if you do not already have a form on file with us. Follow the steps below to upload your form:
In step 4: Payment Method, select to pay with a credit card
Click the box at the bottom of the credit card information saying "I am tax-exempt"
Complete the fields
Attach your completed tax exemption form
Click "Continue" to upload
Once the form is uploaded, the tax will be taken off your order.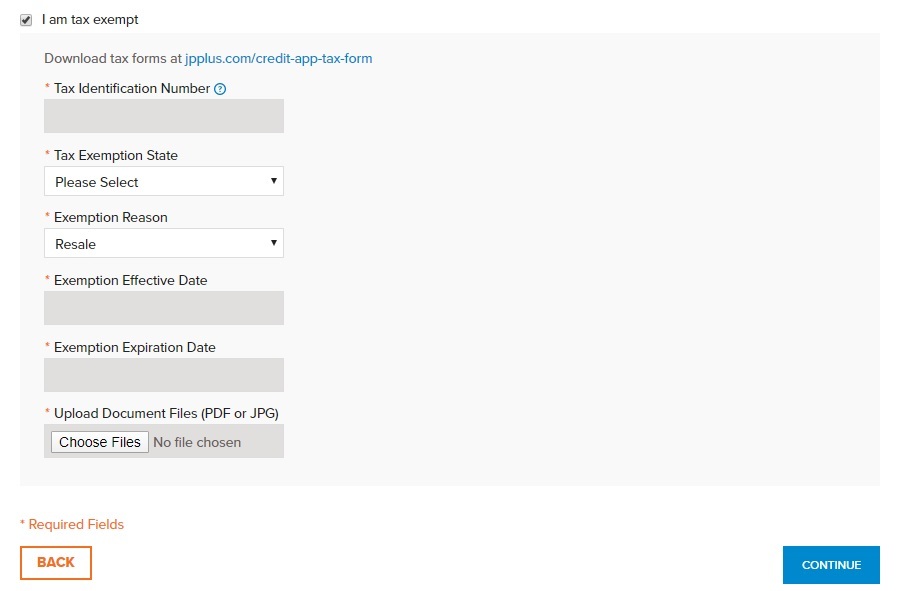 Though your account becomes exempt for your next purchase, all form submissions are reviewed by our accounting department for accuracy. You cannot delete a form once submitted. If your submitted data is invalid or expired, it will be removed from our system. Please feel free to contact us at 800-869-7800 with any questions!