THE SLATE COLLECTION
Handcrafted real stone that's engravable and UV-LED printable for one-of-a-kind signs, gifts and awards. These slate blanks feature a rough cut natural edge and sealed surface that provides a rich contrast for personalization.
The Slate Collection is available in staple pieces including table mats, hanging signs, picture frames and coasters.
Shop Now
Download Brochure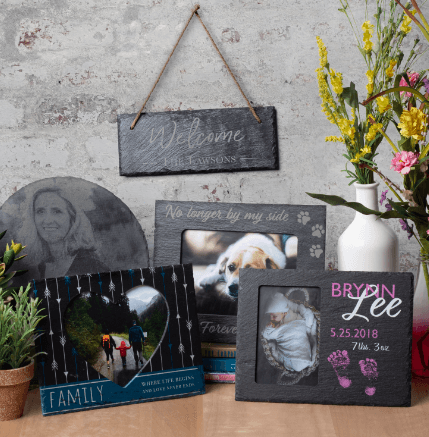 New Slate Ornaments
Beautiful slate decorations are a must have for your tree this Christmas!