People LOVE Their Pets!
This might come as a shock, but people really, REALLY love their pets. They love their pets so much that pet owners are expected to spend around $72 BILLION on their pets in the U.S. this year. Of that, nearly $16 BILLION will be spent on "non-essential" pet items such as toys, leashes, collars, and clothes. And that trend is growing. Millennial's spend around $1,100 per year per pet on non-essential pet items.
Pet related items are hot right now, and you can tap into this growing market by offering personalized pet items to your customers. Regardless of your fabrication technique, there are hundreds of products available to help you make money.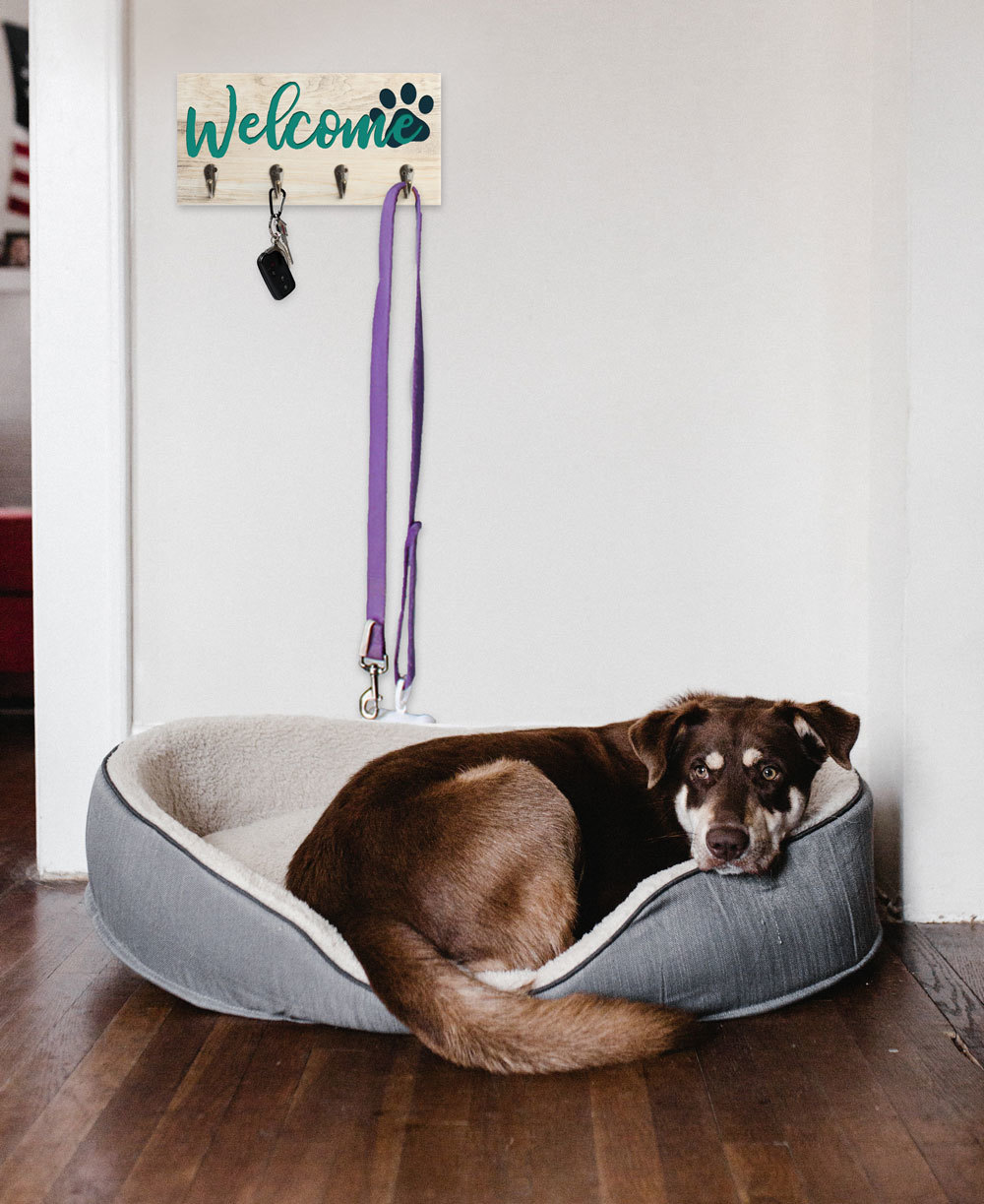 Finding the Right Products
There are dozens of pet-specific items ready for personalization on our site, including sublimatable pet bowls, bandannas, retractable leashes, pet tags, and pet mats. But look beyond those items labeled as being for pets. There are items in our Home Décor collection that are ideal for personalized pet-themed products. They look great with any design pallet, and the high quality of the finishes of these items means they'll blend in seamlessly in any home.
Photo frames customized with a pets name and a paw print image are a great place to start. You could offer a package of the photo frame along with a key holder that doubles as a pet leash holder (as seen in the photo below).
JPPlus creates product guides that help you narrow down products for personalization. The guides are sorted by interest area and feature items for laser and rotary engraving, sublimation, toner heat transfer printing, and UV-LED printing.
How It Was Made
The key holder pictured above was created with an OKI 8432WT toner heat transfer printer. The Home Décor collection of products can be fabricated with a laser engraver, toner heat transfer printer, or UV-LED printer.
Here is a list of some of the items referenced in this blog:
Conclusion
Looking at consumer trends can give you ideas of how to bundle items for your customers. The pet market is booming, and the good news is that you can take advantage of it with the equipment you have and products you're already purchasing.
Click below to get a FREE copy of the fabrication files for this project: